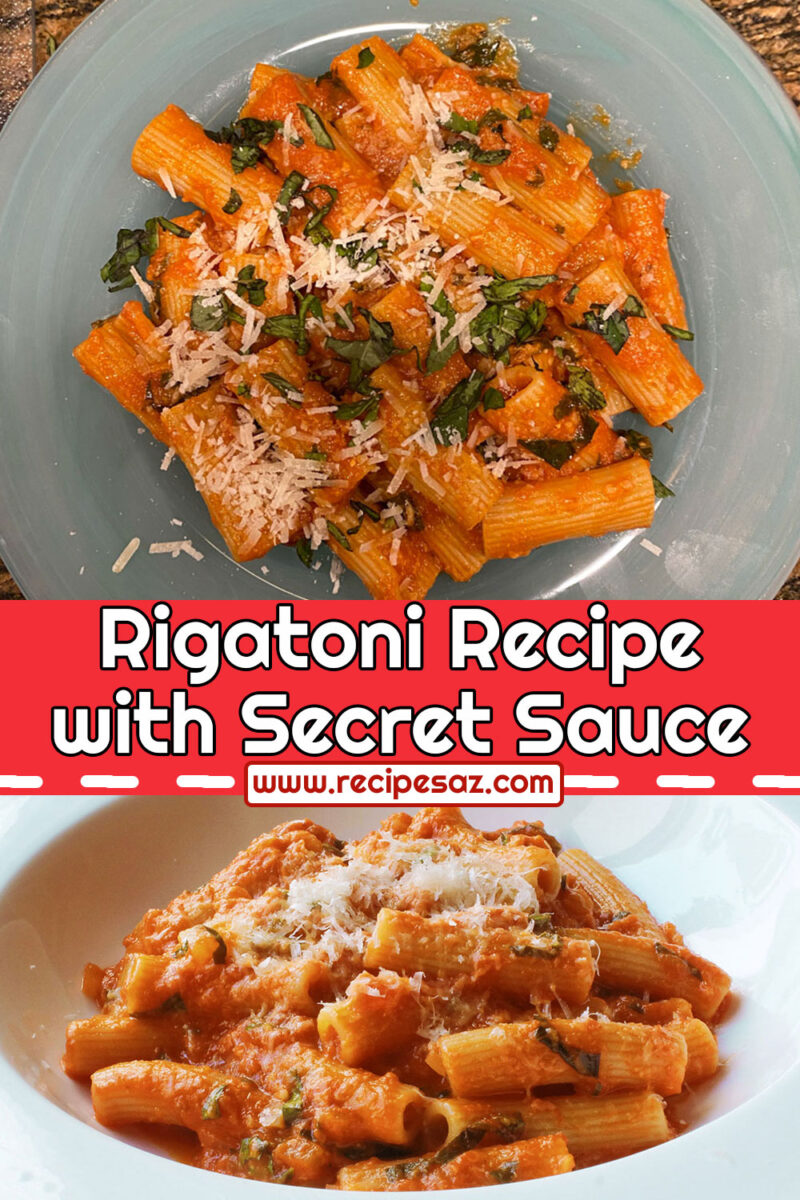 Ingredients :
4 tablespoons olive oil
1 cup diced onion
1 teaspoon salt, plus more to taste
2 cloves garlic, crushed (or more to taste)
1 pinch red pepper flakes
1 (28 ounce) can San Marzano (Italian) tomatoes, blended smooth
½ cup water (to rinse out can of tomatoes)
1 (8 ounce) package uncooked rigatoni pasta
½ cup fresh basil leaves, thinly sliced
4 tablespoons cold butter, cubed
1 cup grated Parmigiano-Reggiano cheese, plus more for serving
Directions :
Heat olive oil in saucepan over medium-high heat. Add onions, salt. Cook until no longer white and starting to turn translucent, about 5 minutes. Stir in garlic; cook about 1 minute. Add chili flakes and blended tomato sauce. Bring to a simmer; adjust heat to medium to medium-low. Simmer gently, stirring occasionally, for 45 to 60 minutes. Reduce heat to low.
Bring a large pot of lightly salted water to a boil. Cook rigatoni in the boiling water, stirring occasionally until tender yet firm to the bite, about 8 minutes (5 minutes from doneness).
Add about 2/3 of the basil to the sauce. Stir in butter. When butter melts, add cheese in 3 increments.
Drain pasta; transfer to sauce. Stir until rigatoni are evenly coated with sauce. Serve sprinkled with the remaining basil and a dusting of grated cheese.
Chef's Note:
This recipe probably makes enough sauce to coat 12 oz of pasta, but I like lots of sauce.
Click on the Next Page Button to continue reading.