This is a simple and flavorful recipe. For best results, marinate the pork at least 8 hours (overnight is best) and flip it after 4 hours. It's great with rice and Asian veggies like bok choy! Enjoy!
Ingredients
1/3 cup lite soy sauce
1/4 cup sesame oil
2 tablespoons Worcestershire sauce
1/8 cup packed light brown sugar
3 green onions, chopped

4 cloves garlic, crushed

1 1/2 tablespoons Asian chile paste

1 1/2 teaspoons pepper

1 (2 pound) fat-trimmed pork tenderloin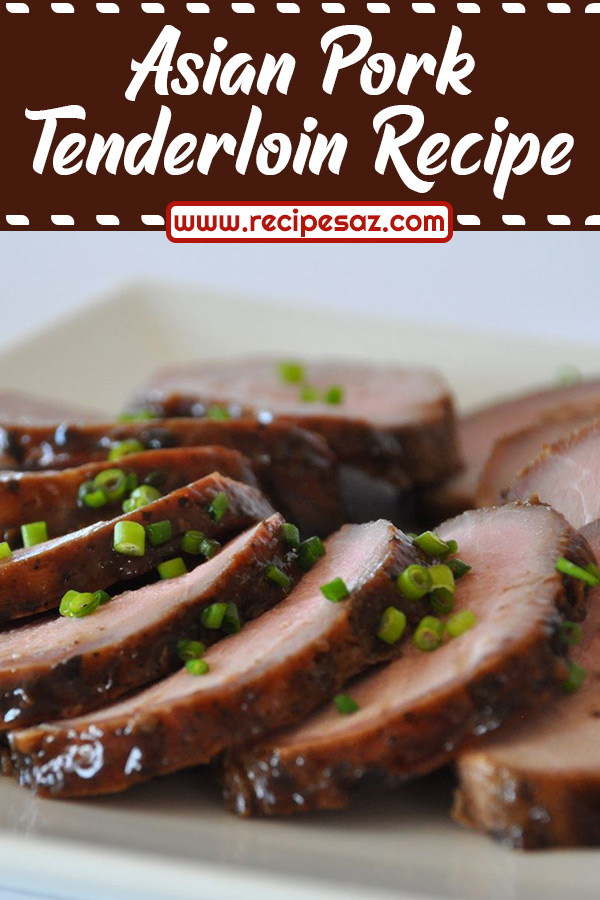 Directions
Pour into a medium bowl the soy sauce, sesame oil, and Worcestershire sauce. Then whisk in brown sugar, green onions, garlic, chile paste, and pepper. Place the tenderloin in a shallow dish. Pour sauce over tenderloin, turning the meat a few times to coat. Cover dish, and refrigerate at least 8 hours.
Preheat oven to 450 degrees F (230 degrees C). Transfer pork with marinade into an aluminum foil-lined baking pan.
Roast in a preheated oven 25 to 30 minutes. Remove, and let stand 5 to 10 minutes before carving.