Instant Pot® Pork Tenderloin Recipe – Super easy and very delicious! My entire family loved it. Super moist and flavorful pork tenderloin prepared in an Instant Pot® (one of the best instapot recipes). Easily the best pork tenderloin I have ever had! It is so tender you can cut it with a fork. I was skeptical of the apple juice, I was afraid it would be too sweet, but, happily I was wrong.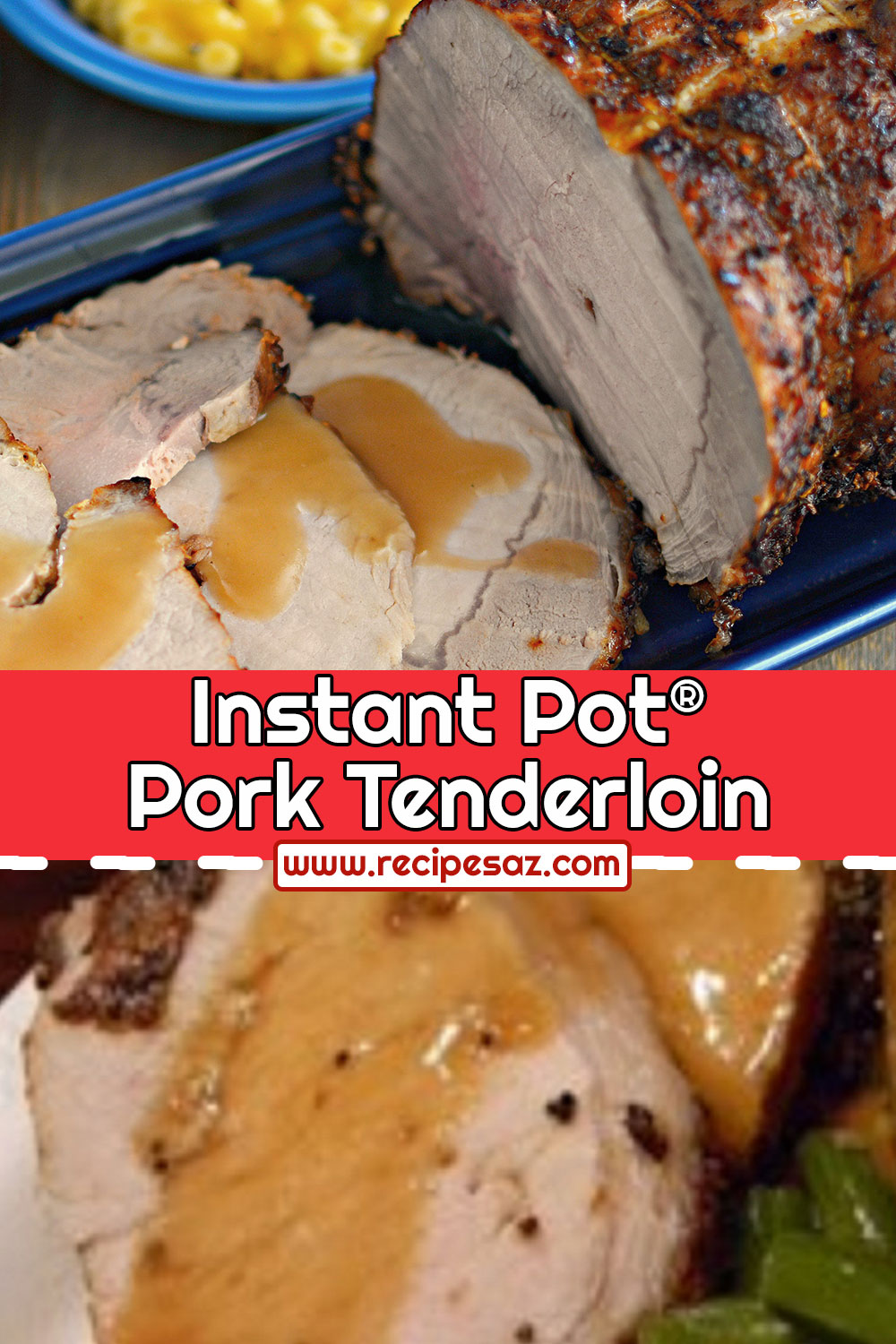 Ingredients :
2 teaspoons olive oil
1 (2 pound) pork tenderloin, or to taste
1 teaspoon Greek seasoning
salt and ground black pepper to taste
1 cup apple juice
1 tablespoon cornstarch
Directions :
Turn on a multi-functional pressure cooker (such as Instant Pot®) and select Saute function. Heat olive oil until shimmering, 3 to 5 minutes.
Season pork tenderloin with Greek seasoning, salt, and pepper. Add to the preheated pot and cook until browned, about 3 minutes per side. Transfer to a plate. Pour apple juice into the pot; scrape up any pork bits left on the bottom. Set rack inside the pot and place tenderloin on the rack.
Close and lock the lid. Select high pressure according to manufacturer's instructions; set timer for 10 minutes. Allow 10 to 15 minutes for pressure to build.
Release pressure using the natural-release method for 10 minutes according to manufacturer's instructions. Quick-release any remaining pressure. Unlock and remove the lid. Lift out tenderloin and set aside to rest for 5 minutes.
Meanwhile, remove 1/4 cup of the liquid from the pot and mix with cornstarch to make a slurry. Pour slurry back into the pot. Select Saute function and simmer sauce until thickened, about 5 minutes. Slice pork and drizzle sauce on top.
Cook's Note:
Substitute chicken stock or root beer for the apple juice if preferred.