Kentucky Derby Frozen Mint Juleps Recipe – Perfect for Derby Day or any day spent lounging in the sun, these cool refreshing drinks are dangerously delicious! Garnish with fresh mint.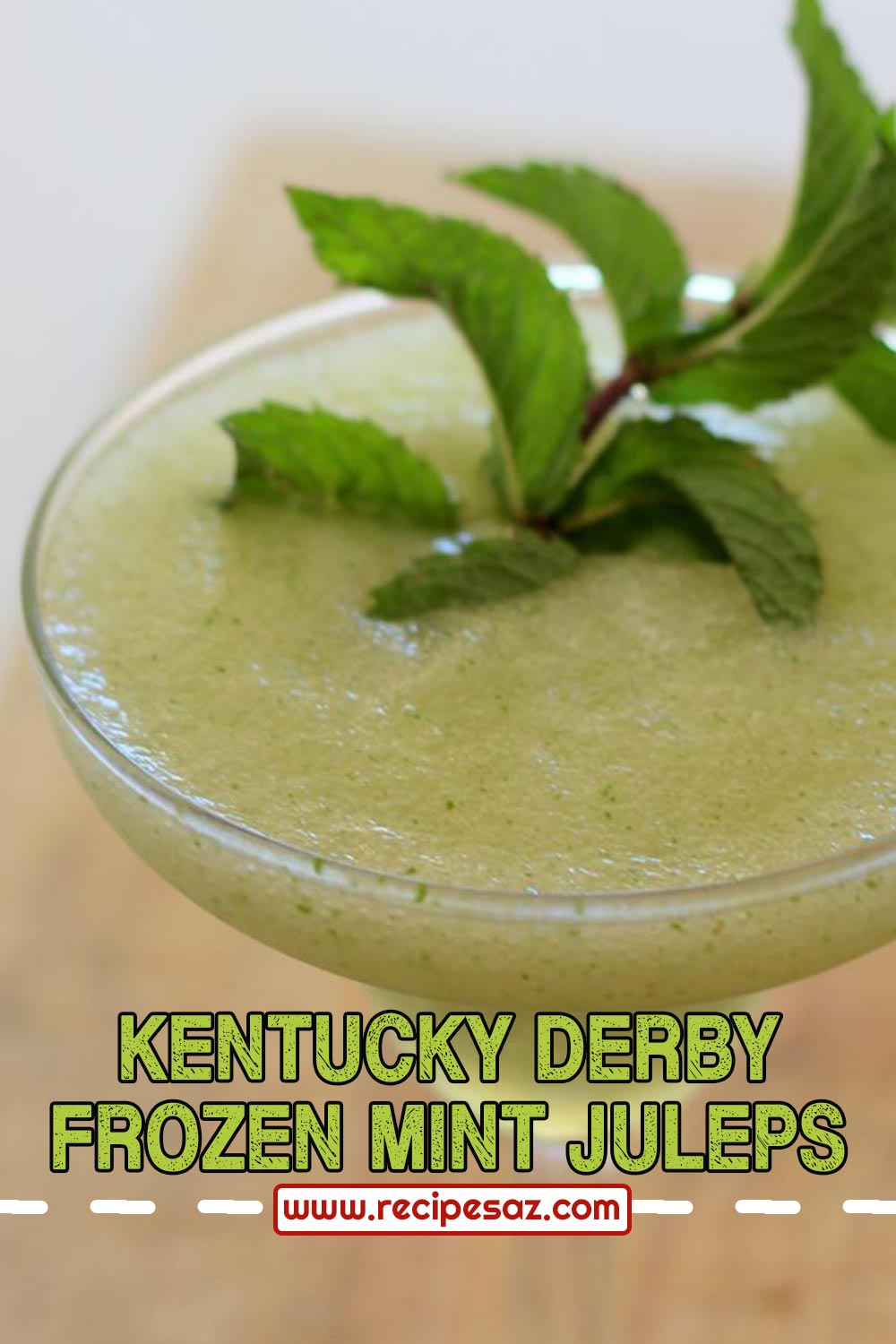 Ingredients :
6 fluid ounces bourbon
2 ½ fluid ounces lemon juice
2 fluid ounces simple syrup
20 mint leaves
4 cups ice
Directions :
Pour bourbon, lemon juice, simple syrup, and mint leaves into a blender; blend on high until combined. Add ice; blend until juleps have a slushy consistency. Divide among serving glasses.