Kentucky Derby Pecan Pie Recipe – This pie is a family favorite. I get many requests to make this for our church bake sales.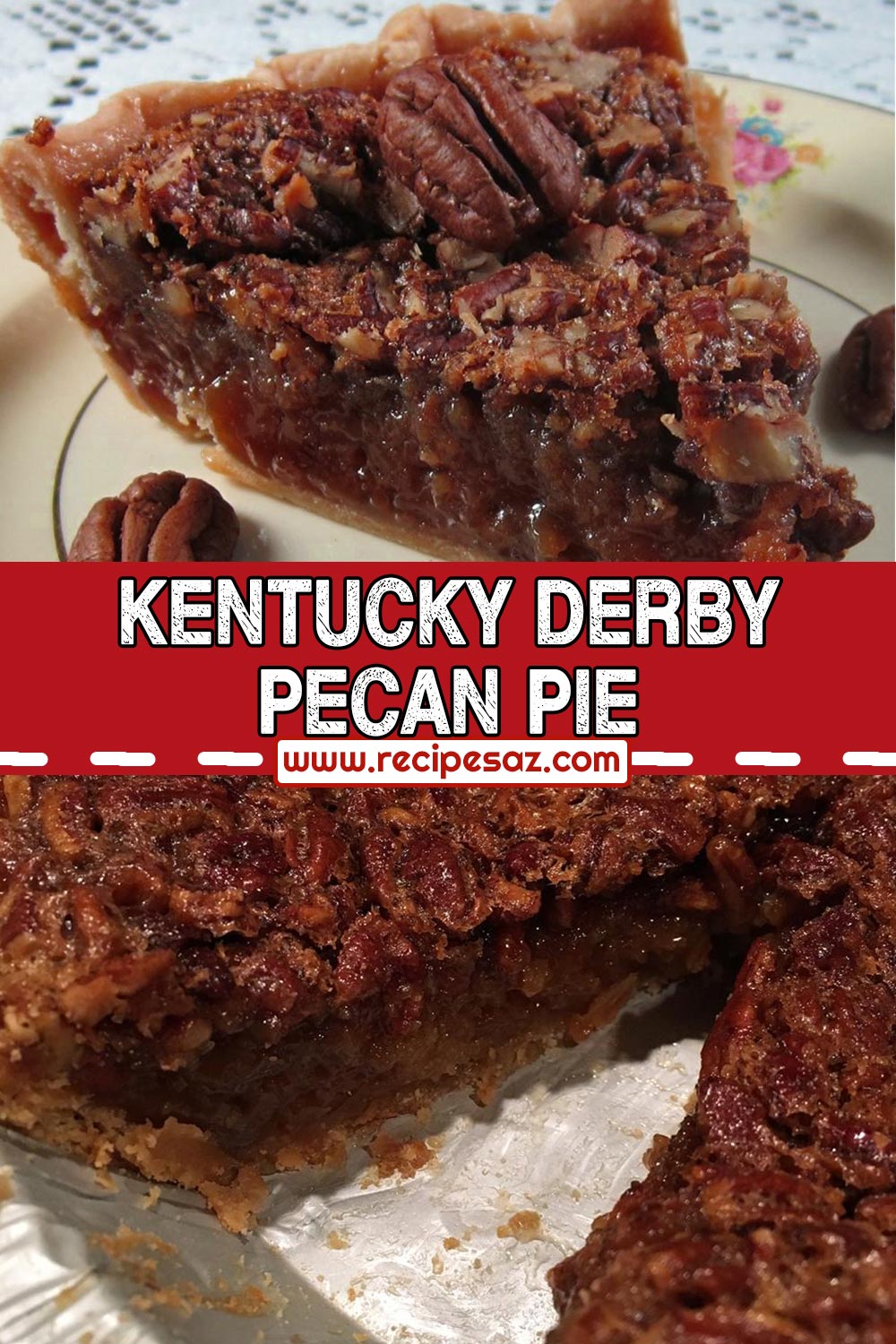 Ingredients :
1 cup white corn syrup
1 cup packed brown sugar
⅓ teaspoon salt
⅓ cup butter, melted
3 eggs
1 cup chopped pecans
1 recipe pastry for a 9 inch single crust pie
Directions :
Combine syrup, sugar, salt, and melted butter or margarine. Slightly beat the eggs, and add to sugar mixture. Beat well, and pour into uncooked pie shell. Sprinkle pecans on top.
Bake at 350 degrees F (175 degrees C) for 50 to 60 minutes.