Kentucky Derby Pie Dessert Recipe – Made this pie today, it is traditionally served at the annual Kentucky Derby for 50 years. Super easy to make. You definitely need the deep dish crust. I'm not a big pecan pie person but I LOVE this one.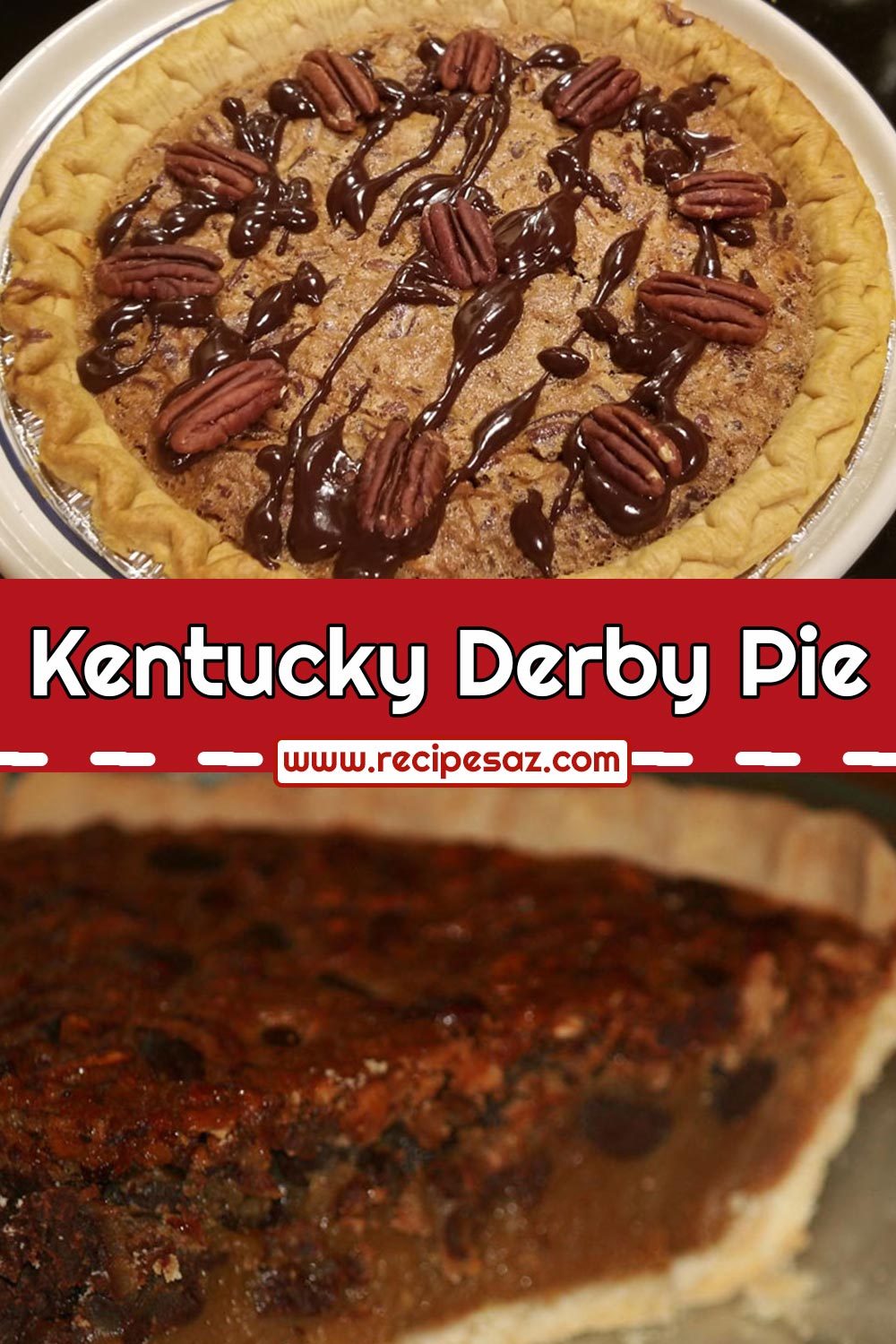 Ingredients :
1 ¼ cups chopped pecans
4 large eggs
¾ cup brown sugar
¾ cup light corn syrup
½ cup all-purpose flour
½ cup butter, melted and cooled
¼ cup white sugar
2 tablespoons bourbon
1 ½ teaspoons vanilla extract
¾ cup miniature semisweet chocolate chips
1 (9 inch) unbaked deep dish pie crust
Directions :
Preheat oven to 300 degrees F (150 degrees C).
Spread pecans over a cookie sheet.
Bake pecans in preheated oven until toasted, about 1 hour, stirring every 15 minutes. Check pecans after 30 minutes. Allow pecans to cool completely.
Increase oven temperature to 350 degrees F (175 degrees C).
Whisk eggs, brown sugar, light corn syrup, flour, butter, white sugar, bourbon, and vanilla extract together in a bowl until smooth. Fold pecan pieces and chocolate chips into the egg mixture until combined; pour into prepared pie crust.
Bake in preheated oven until pie is set, 50 to 60 minutes. Serve warm or chilled.