Instant Pot® Pepper Chicken Recipe – Received an Instant Pot® for Christmas and used the ingredients I had on hand… it turned out to be one of our favorite meals! I served it over white rice. My family enjoyed it thoroughly. this is one of the best Instapot recipes I've ever tried.
a few changes suggested by one of our readers :
I made this dish tonight, and it was surprisingly tasty! Instead of preparing this in 2 steps, I took the advice of another cook and dumped everything into my InstantPot at once, frozen bone-in thighs and all. I used the manual setting for 30 minutes, allowed the pressure to release naturally for about 10 minutes. The liquid was thin, so I added a little thickener (about 2 tablespoons of corn starch mixed thoroughly with about ½ cup milk) and put the InstantPot on saute mode. After about 5 minutes the sauce had thickened to a honey consistency, and I served it over white rice. My family enjoyed it thoroughly. I hardly have enough for my lunch tomorrow! Thanks so much for sharing such a simple and yummy recipe!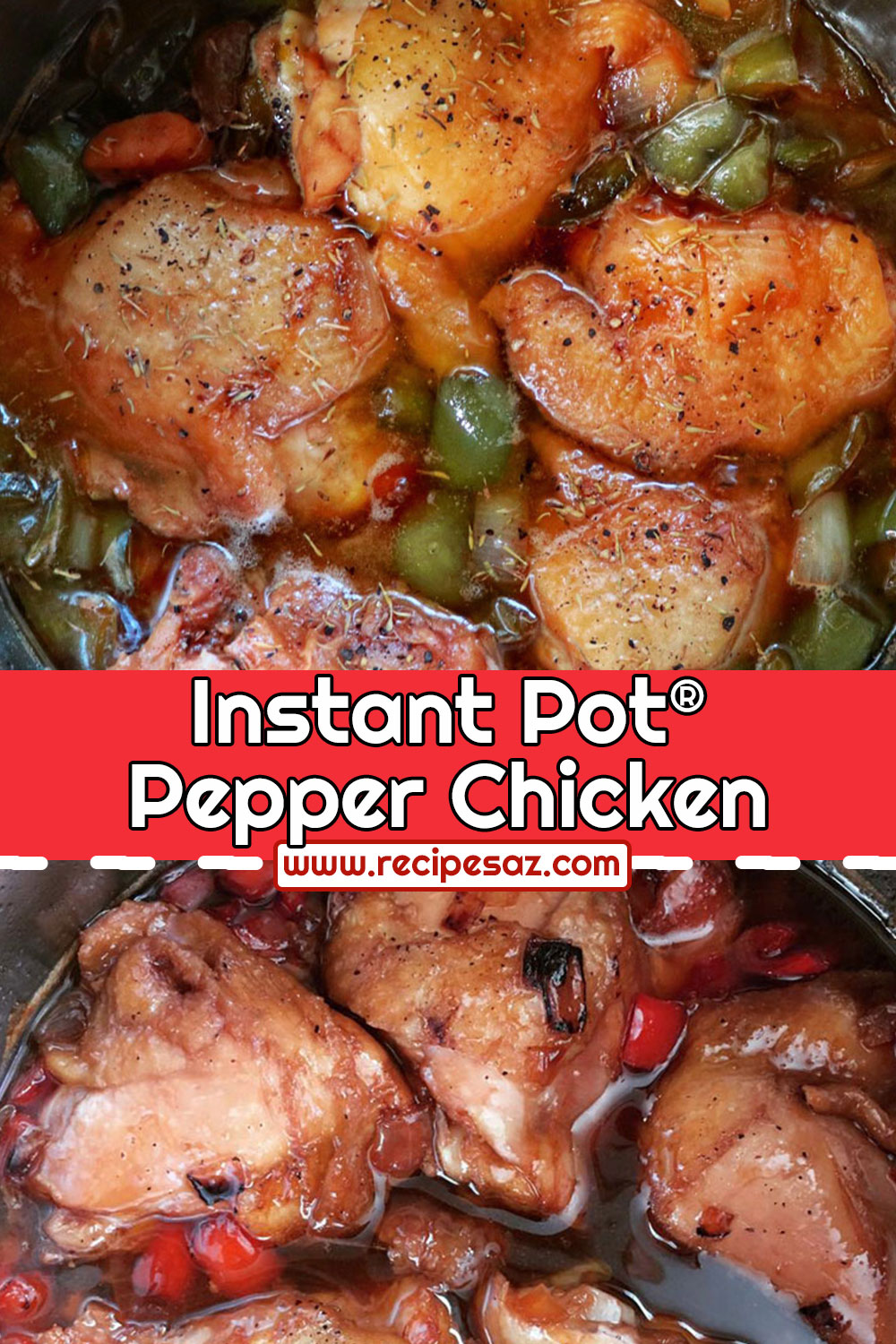 Ingredients :
6 chicken thighs
2 green bell peppers, chopped
1 large yellow onion, chopped
½ cup soy sauce
¼ cup brown sugar
2 tablespoons honey
3 cloves garlic, peeled
ground black pepper to taste
Directions :
Place chicken in the Instant Pot® and cook for 10 minutes on the 'Manual' setting. Release pressure naturally according to manufacturer's instructions.
Set the pot to 'Saute' and add green bell peppers, yellow onion, soy sauce, brown sugar, honey, garlic, and black pepper. Cook until most liquid is evaporated, vegetables are soft, and chicken is no longer pink in the center, about 15 minutes. An instant-read thermometer inserted into the center should read at least 165 degrees F (74 degrees C).