The combination of unique ingredients make this chicken dish delicious. It roasts beautifully and is surprisingly fast once it's in the oven. I serve this with the Chimichurri Sauce I found on Allrecipes, and I can't get enough! Plus the leftovers are fantastic for sandwiches, salads, and Mexican dishes.
Ingredients
2 teaspoons salt
1 teaspoon white sugar
1/8 teaspoon ground cloves
1/8 teaspoon ground allspice
1/8 teaspoon ground nutmeg
1/8 teaspoon ground cinnamon
1 (4 pound) whole chicken
5 cloves garlic, crushed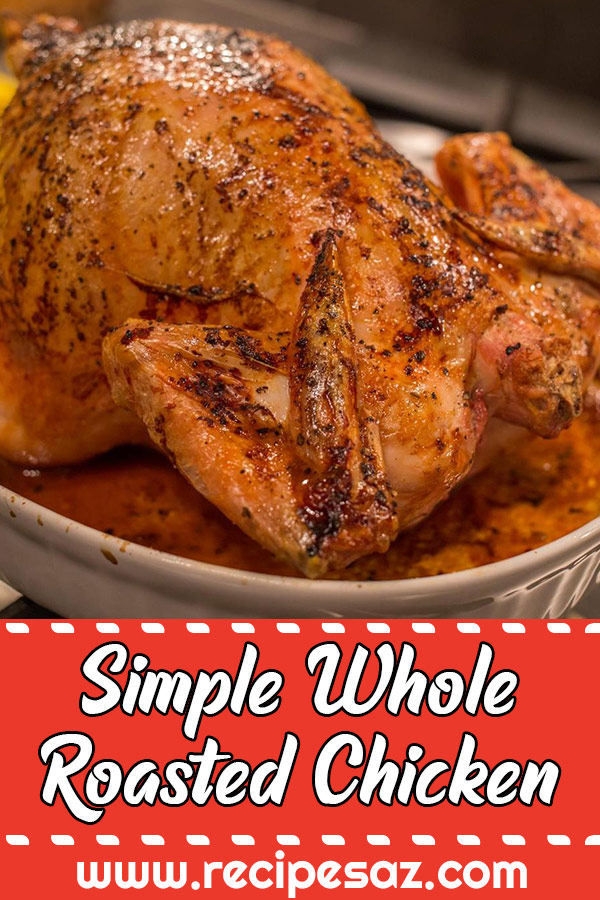 Directions
In a bowl, mix the salt, sugar, cloves, allspice, nutmeg, and cinnamon. Rub the chicken with the mixture. Cover chicken, and place in the refrigerator for 24 hours.
Preheat oven to 500 degrees F (260 degrees C).
Stuff the chicken cavity with the garlic. Place the chicken, breast side down, on a rack in a roasting pan.
Roast 15 minutes in the preheated oven. Reduce heat to 450 degrees F (230 degrees C), and continue roasting 15 minutes. Baste chicken with pan drippings, reduce heat to 425 degrees F (220 degrees C), and continue roasting 30 minutes, to an internal temperature of 180 degrees F (85 degrees C). Let stand 20 minutes before serving.