This is the type of smoothie that you can throw together quickly for a meal or snack.
Ingredients
1 cup strawberries, hulled
1/3 cup frozen blueberries
2 bananas, peeled and cut into chunks
1/2 cup orange juice
1 1/2 cups plain yogurt
1 tablespoon soy milk powder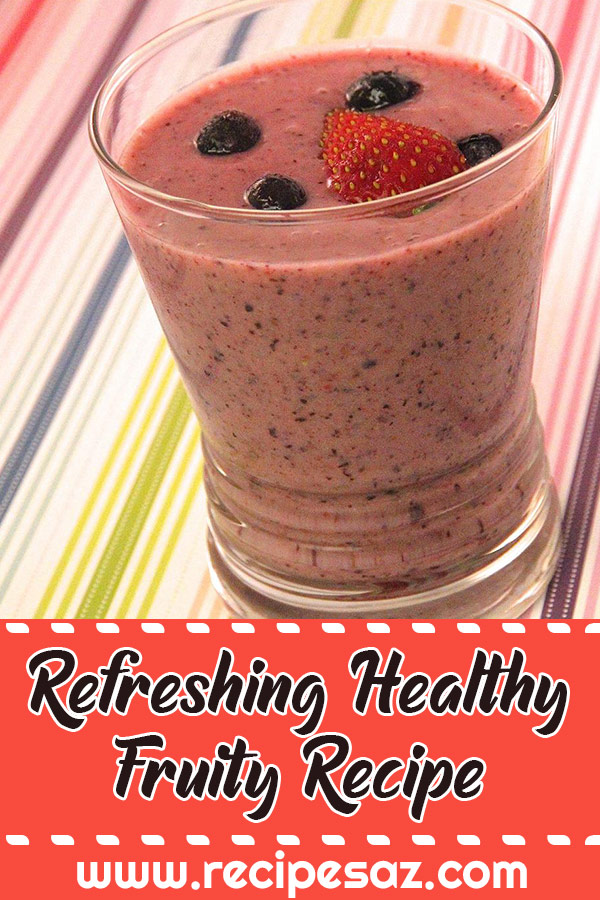 Directions
Combine strawberries, blueberries, bananas, orange juice, yogurt, and soy milk powder in a blender. Blend until smooth, then pour into glasses and serve.