I've perfected these moist delicious muffins from many muffins. You'll absolutely love these!
Ingredients
1 cup rolled oats
1 cup all-purpose flour
1 tablespoon rolled oats
1/2 cup chopped walnuts
1 teaspoon baking soda
1 teaspoon baking powder
1/4 teaspoon ground cinnamon
1/2 teaspoon salt
1/2 cup butter, softened
1 cup white sugar
2 eggs
1 cup mashed ripe banana
1 teaspoon vanilla extract
1/2 cup sour cream
1/3 cup rolled oats
4 tablespoons brown sugar
1/4 teaspoon ground cinnamon
2 tablespoons butter, chilled
1/4 cup chopped walnuts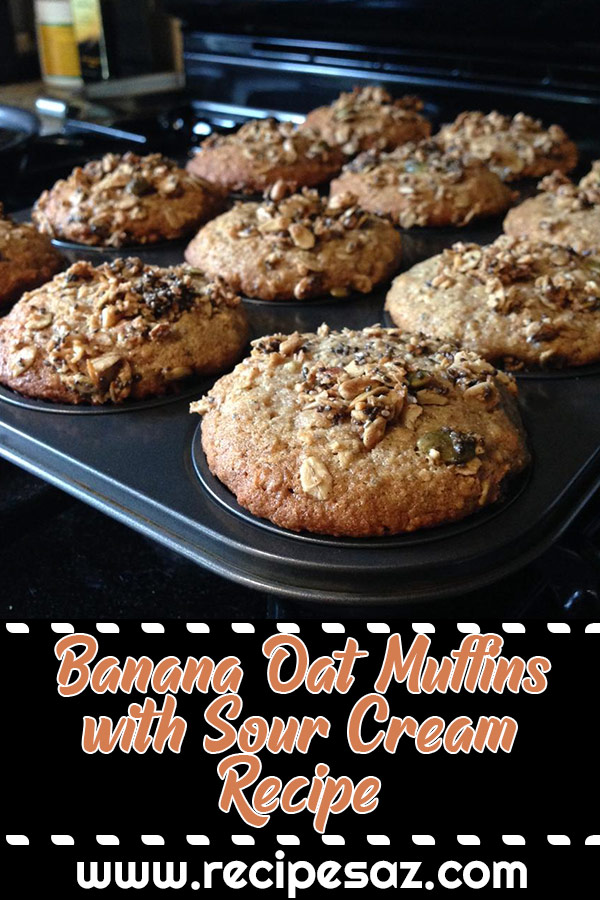 Directions
Preheat oven to 350 degrees F (175 degrees C). Grease 12 muffin cups or line with paper muffin liners.
Place 1 cup rolled oats in a food processor and process until ground. In a large bowl, combine ground oats with flour, 1 tablespoon rolled oats, chopped walnuts, baking powder, cinnamon and salt.
In a separate bowl, cream together the butter and sugar until light and fluffy. Beat in the eggs one at a time, then stir in the banana and vanilla. Stir in sour cream. Mix oat/flour mixture into egg mixture. Spoon batter into prepared muffin pans.
To make Topping: In a small bowl, combine 1/3 cup rolled oats, brown sugar, cinnamon. Cut in butter until mixture resembles coarse crumbs; stir in 1/4 cup chopped walnuts. Generously sprinkle muffins with topping.
Bake in preheated oven for 25 to 30 minutes, until golden brown and a toothpick inserted into a muffin comes out clean.