My family requests this pancake often when fresh berries are in season. Serve with whipped topping, chocolate syrup, and powdered sugar. I cut the pancake into quarters and let everyone top it however they want.
Ingredients
cooking spray
1/2 cup all-purpose flour
1/2 cup milk
2 eggs
1 tablespoon butter, melted
1/4 teaspoon salt
1 banana, sliced
1/2 cup blueberries
1/2 cup sliced fresh strawberries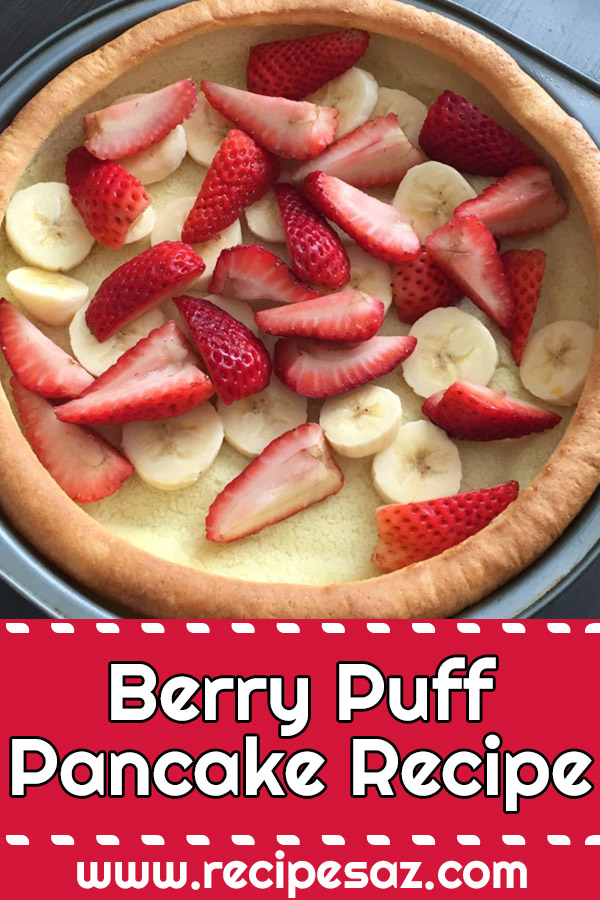 Directions
Preheat the oven to 400 degrees F (200 degrees C). Spray a 9-inch round cake pan with cooking spray.
Combine flour, milk, eggs, butter, and salt in a medium bowl. Whisk for 1 minute. Pour batter into the prepared pan.
Bake in the preheated oven until golden brown, 20 to 22 minutes. Remove from oven and immediately fill with banana, blueberries, and strawberries.