This is a baked version of the popular spicy appetizer. Use more or less cayenne to taste.
Ingredients
4 skinless, boneless chicken breast halves – cut into finger-sized pieces
1/4 cup all-purpose flour
1 teaspoon garlic powder
1 teaspoon cayenne pepper
1/2 teaspoon salt
3/4 cup bread crumbs
2 egg whites, beaten
1 tablespoon water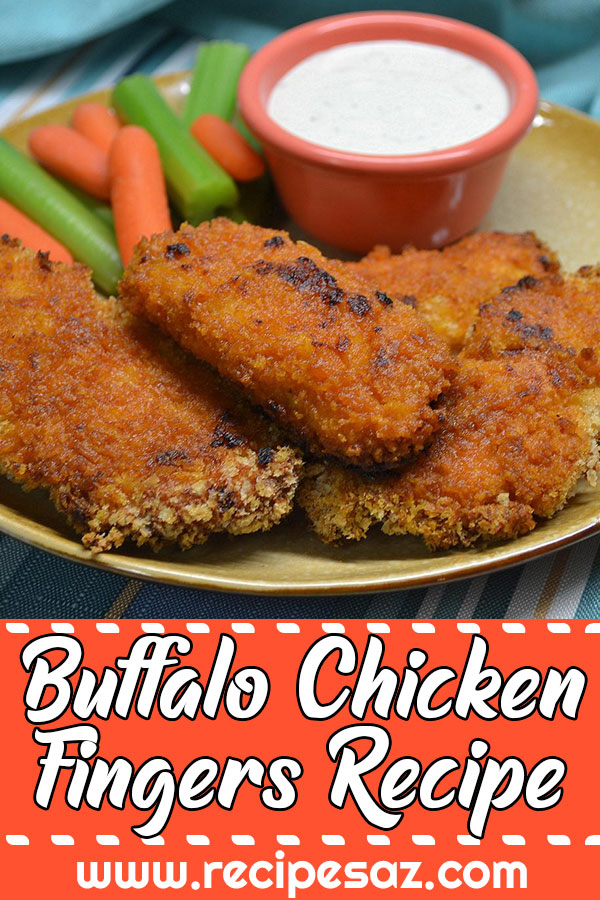 Directions
Preheat oven to 400 degrees F (205 degrees C). Coat a baking sheet with a nonstick spray.
In a bag, mix together flour, 1/2 teaspoon garlic powder, 1/2 teaspoon cayenne pepper, and 1/4 teaspoon salt. On a plate, mix the bread crumbs with the rest of the garlic powder, cayenne pepper, and salt.
Shake the chicken pieces with the seasoned flour. Beat egg whites with 1 tablespoon water, and place egg mixture in a shallow dish or bowl. Dip seasoned chicken in egg mixture, then roll in the seasoned bread crumb mixture. Place on prepared baking sheet.
Bake for about 8 minutes in the preheated oven. Use tongs to turn pieces over. Bake 8 minutes longer, or until chicken juices run clear.