This recipe is a hot one, but delicious! If you are weak of tongue, then divide the amounts of peppers in half. Better to add more than spoil your creation! Bay scallops are preferred, but the larger sea scallops can be used if they are cut in half. This dish can also be placed in a casserole dish and placed under the broiler until top turns golden brown!
Ingredients
2 cups heavy whipping cream
1 tablespoon chopped fresh basil
1 tablespoon chopped fresh thyme
2 teaspoons salt
2 teaspoons ground black pepper
1 1/2 teaspoons crushed red pepper flakes
1 teaspoon ground white pepper
1 cup chopped green onions
1 cup chopped parsley
1/2 pound shrimp, peeled and deveined
1/2 pound scallops
1/2 cup shredded Swiss cheese
1/2 cup grated Parmesan cheese
1 pound dry fettuccine pasta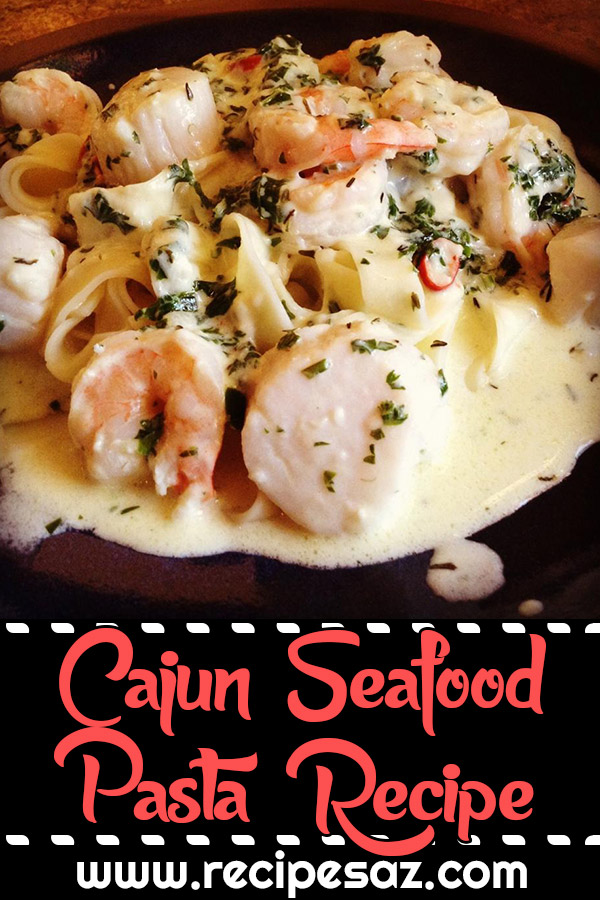 Directions
Cook pasta in a large pot of boiling salted water until al dente.
Meanwhile, pour cream into large skillet. Cook over medium heat, stirring constantly, until just about boiling. Reduce heat, and add herbs, salt, peppers, onions, and parsley. Simmer 7 to 8 minutes, or until thickened.
Stir in seafood, cooking until shrimp is no longer transparent. Stir in cheeses, blending well.
Drain pasta. Serve sauce over noodles.