This super-easy mashup of two classic dishes will be the star at your next brunch, but it's great for dinner, too. Serve it with a green salad on the side.
Ingredients
1 teaspoon butter
8 eggs
1 cup heavy whipping cream
1 teaspoon salt, divided
1 teaspoon freshly ground black pepper
2 cups frozen hash browns
1 cup shredded sharp Cheddar cheese
1/2 cup cooked bacon, chopped
1/4 cup chopped green onions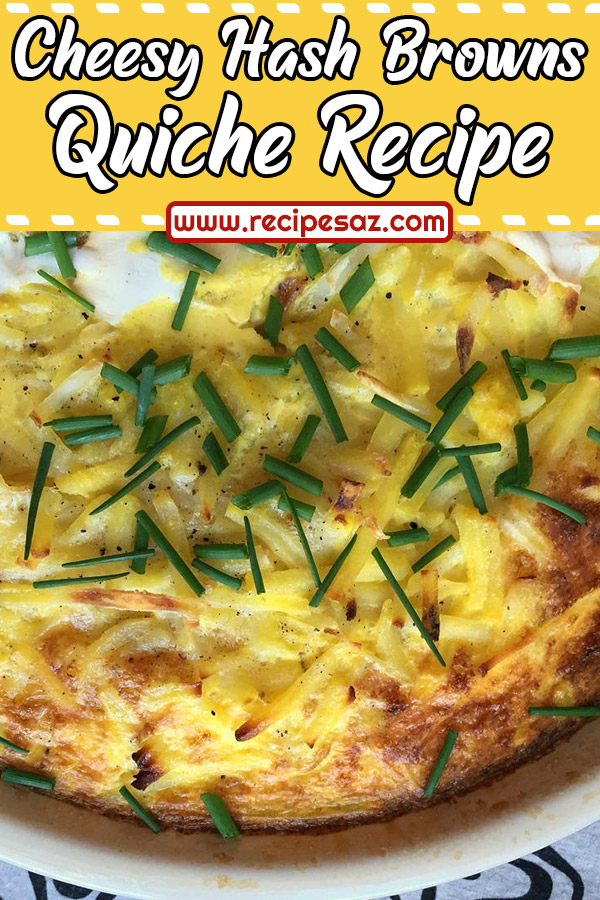 Directions
Preheat oven to 350 degrees F (175 degrees C). Grease a 9-inch pie pan with butter.
Whisk eggs together in a large bowl. Add heavy cream; whisk until well-blended. Season with 1/2 teaspoon salt and 1/2 teaspoon black pepper.
Combine hash browns, Cheddar cheese, bacon, and green onions in another bowl. Season with remaining 1/2 teaspoon salt and 1/2 teaspoon black pepper.
Pour the egg mixture into the greased pie pan. Add the hash browns mixture gently, making sure that some of the hash browns stay above the egg mixture. Place pie pan on a baking sheet.
Bake in the preheated oven until a toothpick inserted in the center comes out clean, about 45 minutes. Let quiche stand until set, about 10 minutes, before slicing into wedges.