A simple spice blend gives tons of flavor to the crispy skin and moist, juicy thigh meat. This is in the oven in just minutes for a delicious (and budget-friendly!) main dish.
Ingredients
cooking spray
8 bone-in chicken thighs with skin
1/4 teaspoon garlic salt
1/4 teaspoon onion salt

1/4 teaspoon dried oregano

1/4 teaspoon ground thyme

1/4 teaspoon paprika

1/4 teaspoon ground black pepper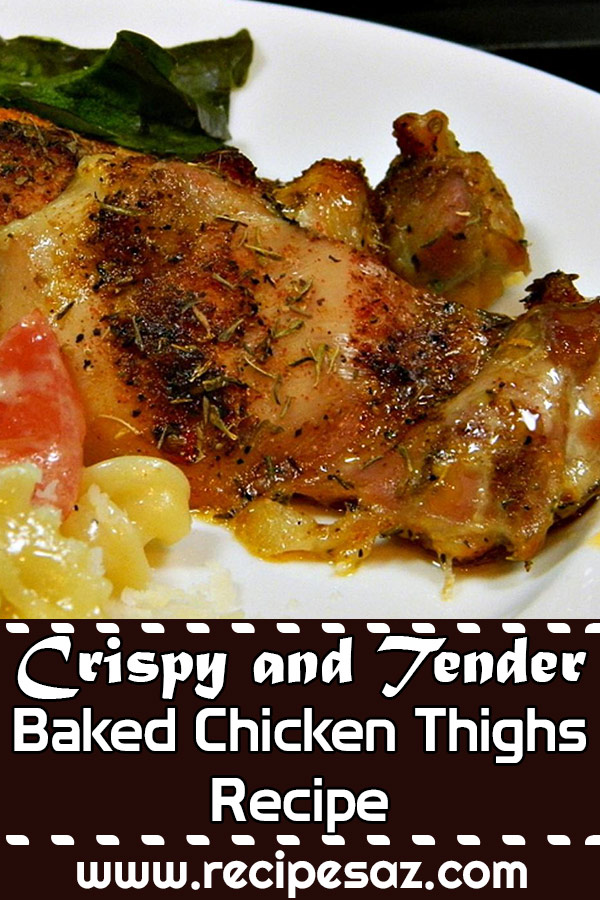 Directions
Preheat oven to 350 degrees F (175 degrees C). Line a baking sheet with aluminum foil and spray with cooking spray.
Arrange chicken thighs on prepared baking sheet.
Combine garlic salt, onion salt, oregano, thyme, paprika, and pepper together in a small container with a lid. Close the lid and shake container until spices are thoroughly mixed. Sprinkle spice mixture liberally over chicken thighs.
Bake chicken in the preheated oven until skin is crispy, thighs are no longer pink at the bone, and the juices run clear, about 1 hour. An instant-read thermometer inserted near the bone should read 165 degrees F (74 degrees C).