Ingredients
1 (17.6 ounce) package Italian sausages (see note), cut into bite-size pieces
1 medium onion, diced
2 large carrots, peeled & sliced
1 (19 fluid ounce) can white beans, drained
1 (28 fluid ounce) can diced tomatoes
4 cups vegetable broth
4 dashes Italian seasoning
1 teaspoon garlic powder
1 cup uncooked tubular pasta (I used macaroni)
2 large handfuls fresh baby spinach
Salt & pepper, to taste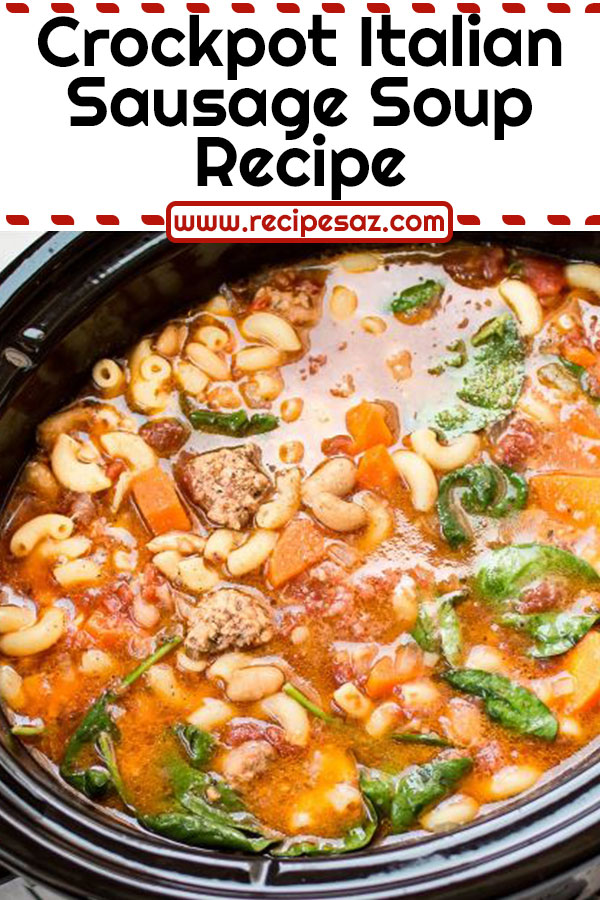 Directions
Prep your sausage, onion, and carrots.
Add all ingredients except the pasta, spinach, and salt & pepper to a slow cooker. Cook on low for 6-8 hours.
About 30 minutes prior to serving, add the pasta and stir the soup every 10 minutes or so to prevent it from sticking on the bottom.
When you're 5-10 minutes away from serving, stir in the spinach and season the soup with salt & pepper as needed. Serve immediately.