These are quick and easy to make. Everyone just loves these brownies. These are the best tasting brownies ever. I have been making this recipe for over 30 years now and I won't change a thing. Fudgy, nutty, chocolatey, what's not to like?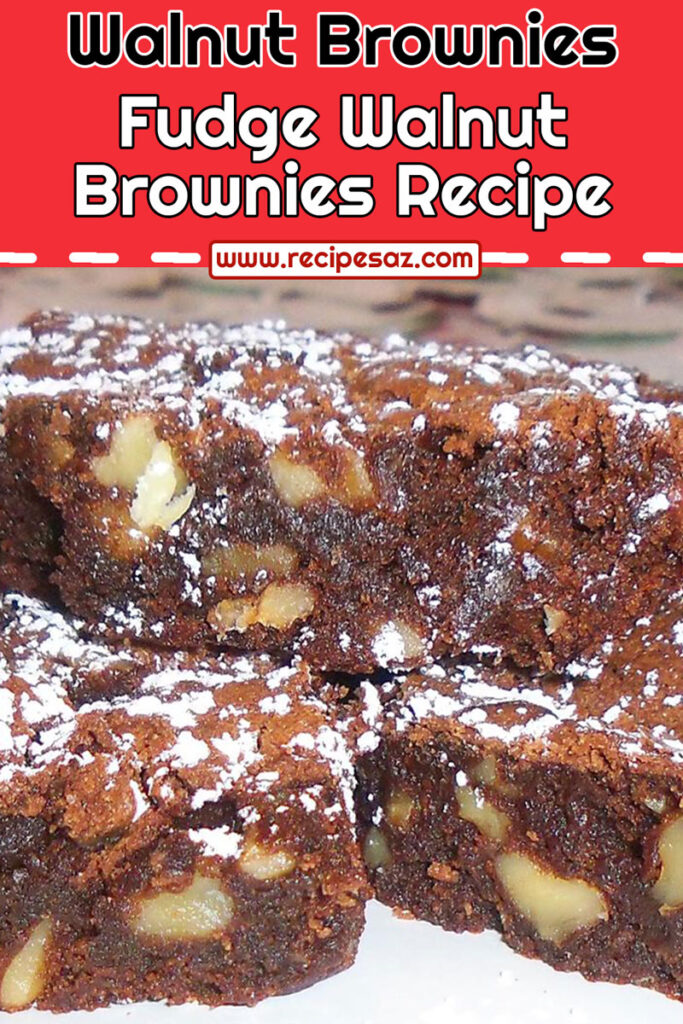 Ingredients :
½ cup all-purpose flour
⅛ teaspoon baking powder
⅛ teaspoon salt
1 cup white sugar
½ cup butter, softened
2 large eggs eggs
2 (1 ounce) squares unsweetened baking chocolate, melted
½ teaspoon vanilla extract
1 cup coarsely chopped walnuts
Directions :
Preheat oven to 325 degrees F (165 degrees C). Grease an 8×8-inch square pan.
Sift flour, baking powder, and salt together in a bowl.
Beat sugar and butter together in a large bowl with an electric mixer until light and fluffy. Beat in eggs until smooth batter forms; beat in chocolate and vanilla extract. Stir flour mixture in just until incorporated; fold in walnuts. Spread batter into prepared square pan.
Bake in preheated oven until top is dry and edges have started to pull away from the sides of the pan, 40 to 45 minutes. Cool completely in square pan, about 30 minutes; cut into 9 squares.