Been looking for a no-bake Japanese-style green tea cheesecake for a long time? Well, this is the recipe created just for you.
Ingredients
1 (4.8 ounce) package graham crackers, crushed
2 tablespoons white sugar
3 tablespoons unsalted butter, melted
2 tablespoons green tea powder (matcha)
1/2 cup warm water
2 tablespoons unflavored gelatin
1/2 cup cold water
2 cups whipping cream
2 (8 ounce) packages cream cheese, at room temperature
1/2 cup white sugar
1 teaspoon vanilla extract
1/4 cup honey
2 eggs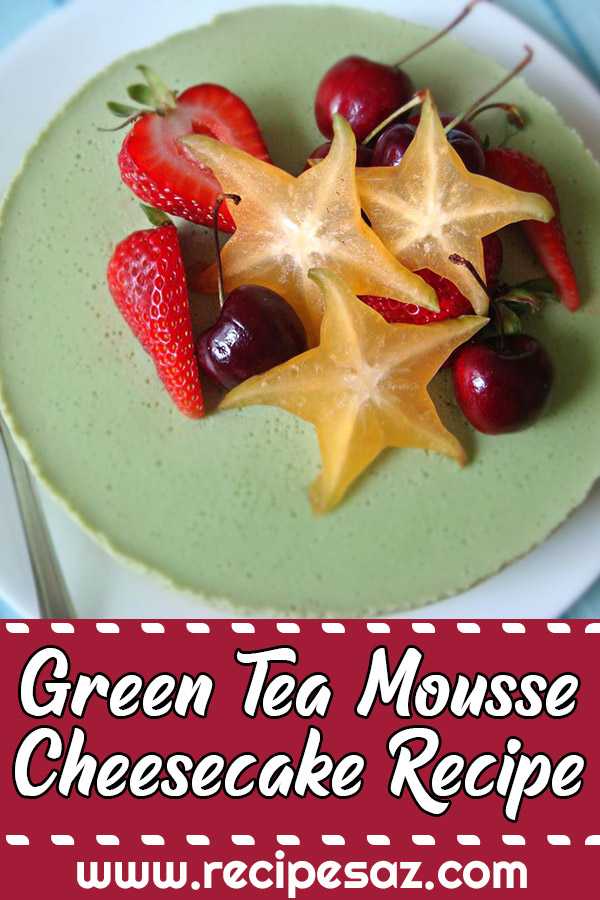 Directions
Combine the graham cracker crumbs with 2 tablespoons of sugar in a mixing bowl. Drizzle in the melted butter and mix until evenly moistened. Press into the bottom of a 9-inch springform pan lined with waxed paper; set aside.
Stir the tea powder into the warm water; set aside. Sprinkle the gelatin over the cold water; set aside.
Whip the cream to stiff peaks; set aside. Beat the cream cheese, 1/2 cup sugar, vanilla, and honey in a clean mixing bowl. Beat in the eggs one at a time until evenly blended. Cook the gelatin mixture in the microwave until melted, about 45 seconds. Beat the gelatin and tea into the cream cheese mixture, then fold in the whipped cream until smooth. Pour into the springform pan. Refrigerate 7 hours to overnight before unmolding and serving.