A gorgeous and indulgent smoothie, but totally healthy!
Ingredients
4 ice cubes
1/4 fresh pineapple – peeled, cored and cubed
1 large banana, cut into chunks
1 cup pineapple or apple juice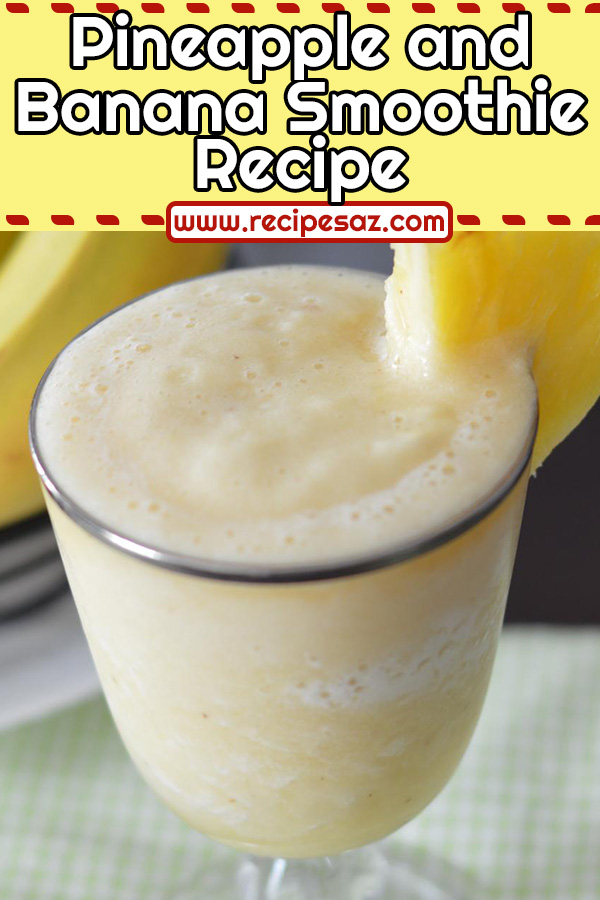 Directions
Place ice cubes, pineapple, banana, and pineapple juice into the bowl of a blender. Puree on high until smooth.