Serve with sliced baguettes or pita chips.
Ingredients
1 (14 ounce) can artichoke hearts, drained and chopped
1 cup mayonnaise
1 cup grated Parmesan cheese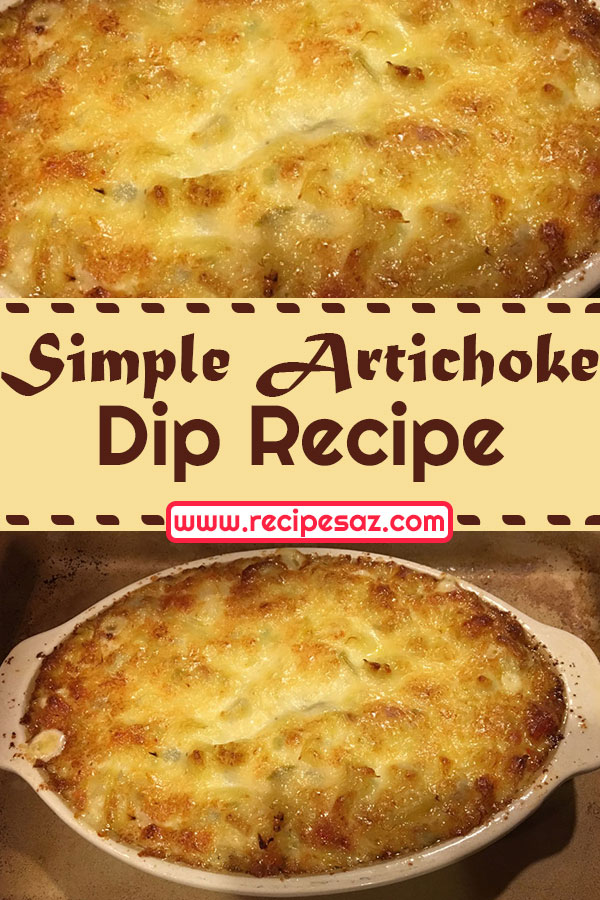 Directions
Preheat oven to 375 degrees F (190 degrees C).
Combine the artichoke hearts, mayonnaise and Parmesan cheese and mix well. Spread mixture in a 9×13-inch baking dish and bake in the preheated oven for 15 to 20 minutes, or until bubbly and golden brown.