Makes great, spicy, juicy chicken with little work. Get a chicken with a pop-up timer if you can.
Ingredients
4 teaspoons salt, or to taste
2 teaspoons paprika
1 teaspoon cayenne pepper
1 teaspoon onion powder
1 teaspoon ground thyme

1 teaspoon ground white pepper

1/2 teaspoon garlic powder

1/2 teaspoon ground black pepper

1 whole whole chicken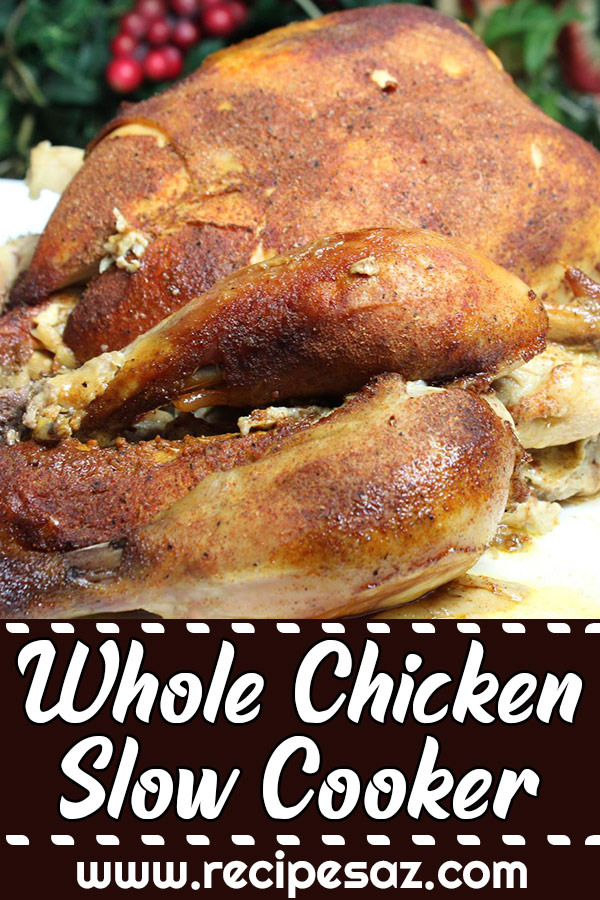 Directions
Mix salt, paprika, cayenne pepper, onion powder, thyme, white pepper, garlic powder, and black pepper together in a small bowl.
Rub seasoning mixture over the entire chicken to evenly season. Put rubbed chicken into a large resealable plastic bag; refrigerate 8 hours to overnight.
Remove chicken from bag and cook in slow cooker on Low until no longer pink at the bone and the juices run clear, 4 to 8 hours. An instant-read thermometer inserted into the thickest part of the thigh, near the bone should read 165 degrees F (74 degrees C).