I have been making this egg casserole for 13 years, primarily for Christmas brunch gatherings. It includes eggs, bread, cheese and sausage. It also works great with bacon.
Ingredients
12 eggs, beaten
1 1/2 pounds ground breakfast sausage
16 ounces shredded Cheddar cheese, divided
7 slices white bread, torn into pieces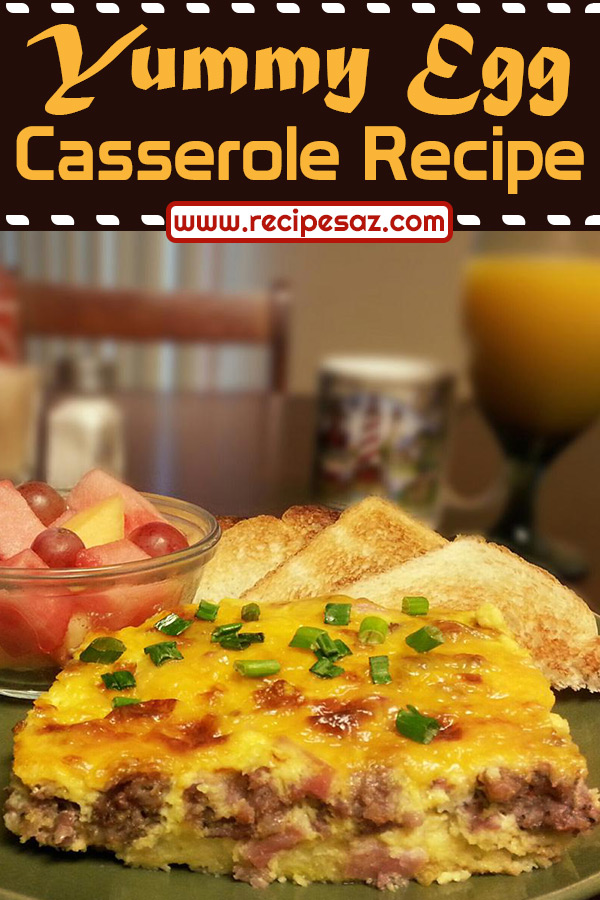 Directions
Preheat oven to 350 degrees F (175 degrees C).
Brown sausage in a large skillet over medium-high heat. Drain off grease, and set aside to cool. Pour the eggs into a lightly greased 9×13 inch baking dish.
In a separate large bowl, combine the sausage, bread and 12 ounces of the cheese. Mix well and pour this into the egg mixture. Top with the remaining 4 ounces of cheese and cover with foil.
Bake at 350 degrees F (175 degrees C) for 15 minutes, uncover, and bake until casserole is golden brown and bubbly.