Very easy to make, and kids will love it!
Ingredients
8 ounces rotini pasta
1 pound lean ground beef
1 small onion, diced
1 (28 ounce) jar spaghetti sauce
4 ounces sliced pepperoni sausage
2 cups shredded mozzarella cheese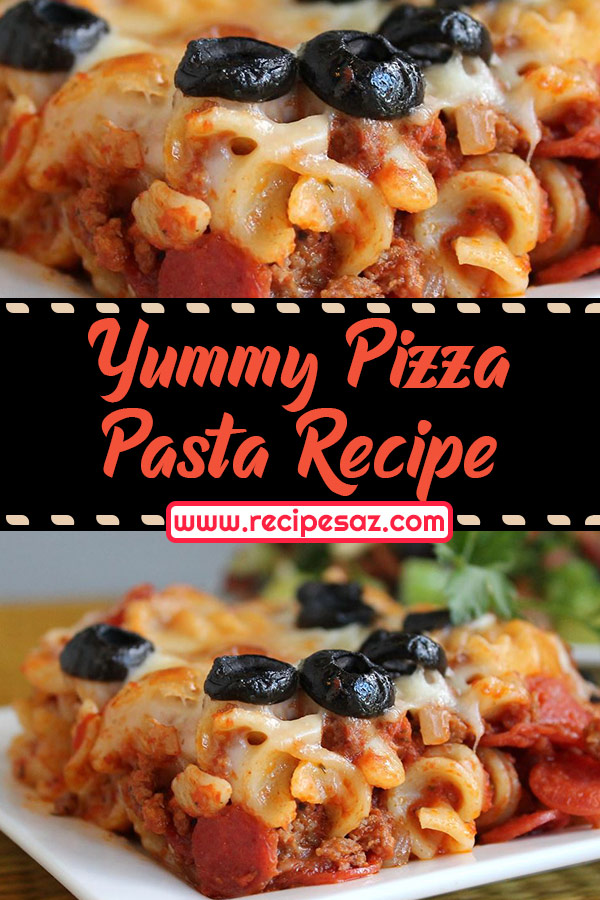 Directions
Preheat oven to 350 degrees F (175 degrees C).
Bring a large pot of lightly salted water to a boil. Add pasta and cook for 8 to 10 minutes or until al dente; drain.
In a medium skillet over medium-high heat, cook beef with onion until beef is brown. Drain. Combine beef mixture with spaghetti sauce, pepperoni and cooked pasta and pour into a 9×13 inch baking dish. Top with mozzarella.
Bake in preheated oven for 30 minutes, until cheese is melted and golden.