This cake is sweet and almondy with rhubarb delectability.
Ingredients
1 1/2 cups packed brown sugar
2/3 cup vegetable oil
1 egg
1 teaspoon vanilla extract
2 1/2 cups all-purpose flour
1 teaspoon salt
1 teaspoon baking soda
1 cup milk
1 1/2 cups rhubarb, chopped
1/2 cup sliced almonds
1/3 cup white sugar
1 tablespoon butter, melted
1/4 cup sliced almonds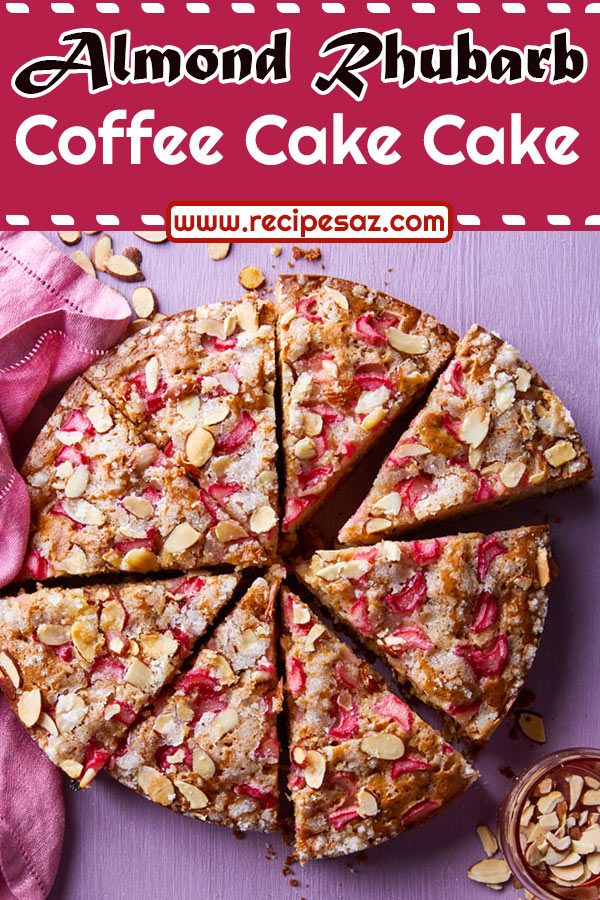 Directions
Preheat oven to 350 degrees F (175 degrees C). Grease two 9 inch round pans.
In a large bowl, beat brown sugar, oil, egg, and vanilla together until smooth. Combine flour, salt and baking soda; add to sugar mixture alternately with milk. Beat until smooth. Stir in rhubarb and 1/2 cup almonds. Pour into prepared pans.
In a small bowl, combine white sugar and butter or margarine. Stir in 1/4 cup almonds. Sprinkle topping over batter.
Bake for 30 to 35 minutes, or until the cake tests done.