Quick Amish Cinnamon Bread Recipe: It's moist, sweet, tasty, & loaded with cinnamon & sugar.
I don't know about you but I love eating Amish Friendship Bread but I don't love having to wait 10 days before I can eat it. It's such a long process & although it tastes incredible I find it to be a big hassle so I never make it. I love this alternative recipe because you can whip it up in no time & enjoy it the same day! It makes a great breakfast & tastes marvelous smothered with butter or plain (seriously, it doesn't even need butter to taste scrumptious).
It's a quick and easy Amish Friendship Bread Alternative. No 10 day wait. You just mix it up & bake it. It's moist, sweet, tasty, & loaded with cinnamon & sugar. Swirled with cinnamon & sugar on the inside. Topped with cinnamon & sugar on the outside.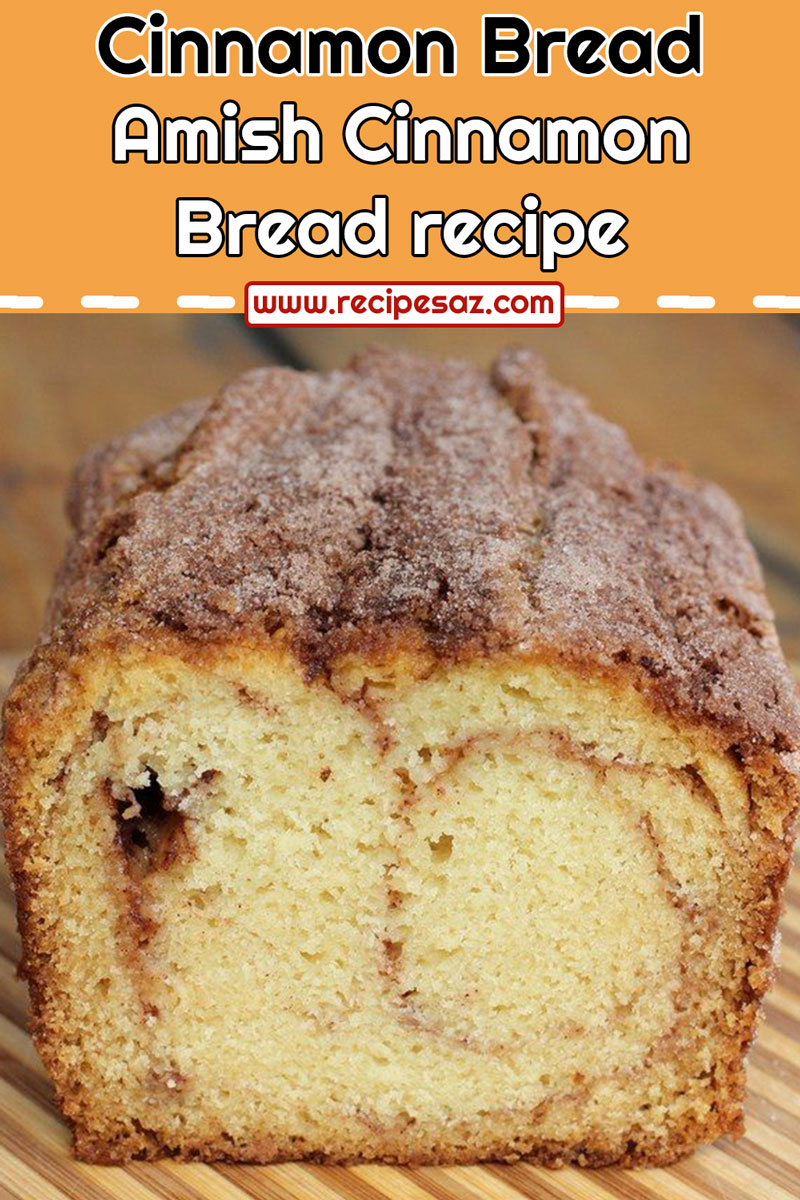 Ingredients :
Batter:
½ cup butter, softened (salted)
1 cup sugar
1 egg
1 teaspoon vanilla
1 cup buttermilk (or 1 cup milk plus 1 tablespoon vinegar or lemon juice)
2 cups flour
1 teaspoon baking soda
Cinnamon/Sugar Mixture :
⅓ cup sugar
1 teaspoon cinnamon
Instructions :
Cream butter, sugar, vanilla, and egg together. Add milk, flour, & baking soda & mix well.
Pour ½ of batter into a greased loaf pan.
In a separate bowl mix ⅓ cup sugar and 1 teaspoon of cinnamon together to create the cinnamon/sugar mixture. Sprinkle ¾ of the cinnamon/sugar mixture on top of the ½ full pan. Add remaining batter to pan; sprinkle with rest of cinnamon/sugar on top.
Swirl batter using a knife (You can use a butter knife to make long horizontal swirls or swirl however you like).
Bake at 350 degrees for 50-60 min. or until toothpick inserted in center comes out clean.
Let cool in pan for about 20 minutes before removing.