A wonderful warm apple candy, better than apple pie! A comforting apple bread pudding with an easy-to-make apple pie filling. Serve warm and add vanilla ice cream for the ultimate taste experience.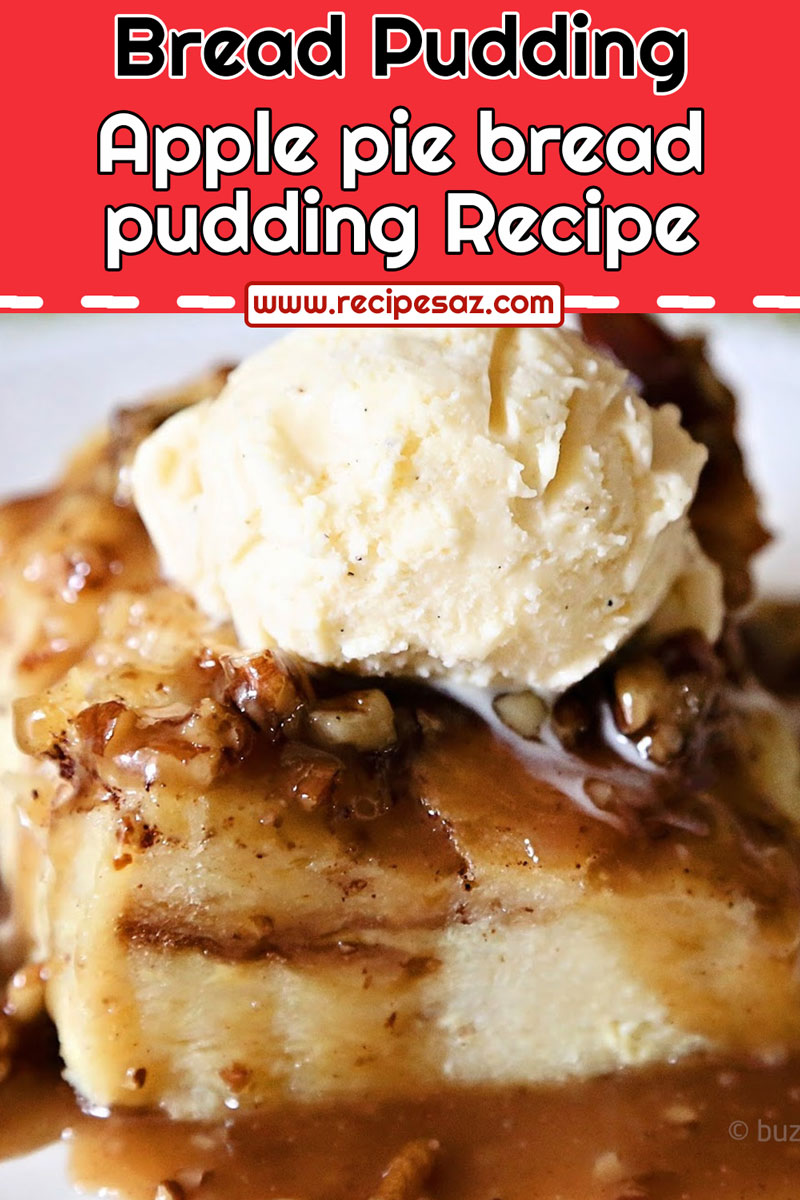 INGREDIENTS :
8 cups bread, cubed
3 medium apples, peeled, cored, and chopped
4 eggs
1 cup vanilla yogurt
1 cup milk
2 tsp cinnamon, divided
½ tsp nutmeg
½ c sugar + 2 Tbsp
½ cup raisins
Sauce :
1 cup Unsalted Butter
1 cup Heavy Cream
1 cup Brown Sugar
INSTRUCTIONS :
Preheat oven to 350°.
Spray a 9×13 baking dish with cooking spray.
In a large bowl, whisk together the yogurt, milk, eggs, 1 tsp cinnamon, nutmeg, and ½ cup sugar.
Stir in the apples, raisins, then gently fold in the bread cubes. Pour into the prepared pan.