I created this recipe based on one served at the cafe I worked in during college. You can add nuts if you like, or easily double the recipe if you need more coffee cake.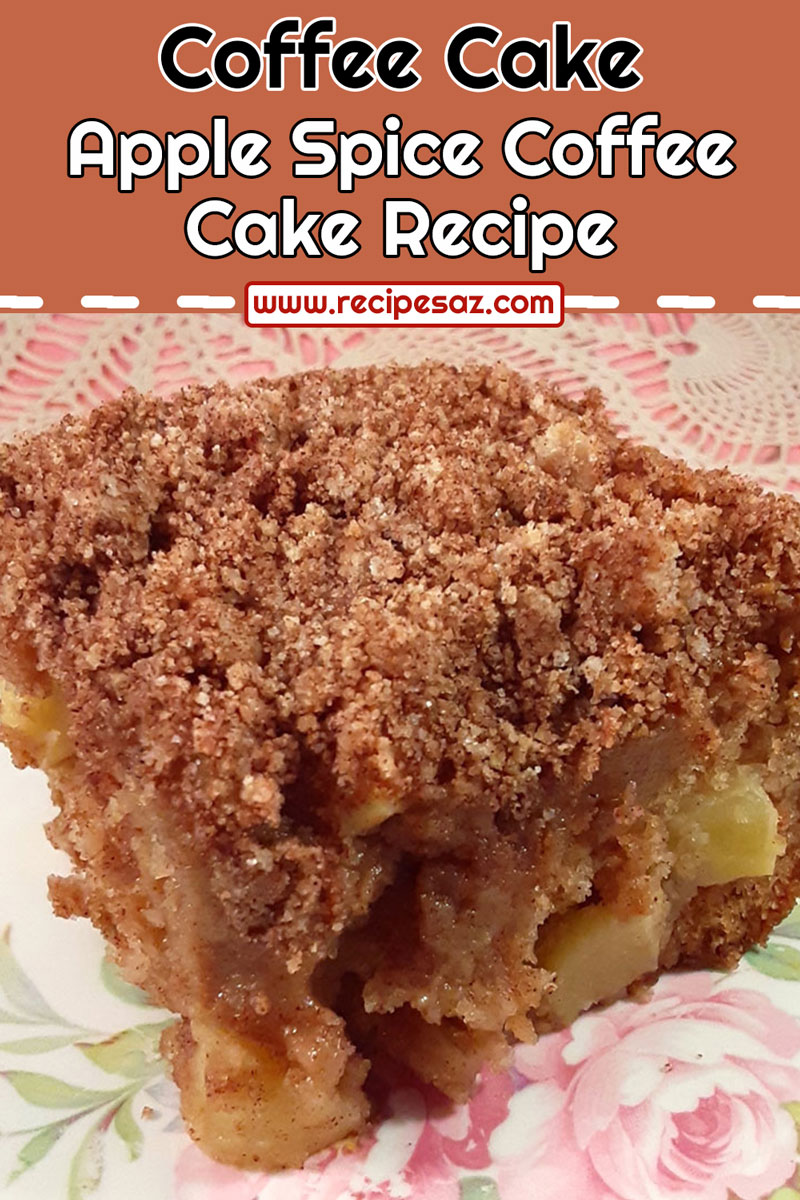 Ingredients :
½ teaspoon butter, or as needed
2 cups all-purpose flour
¾ cup brown sugar
½ cup vegetable oil
½ cup white sugar
4 teaspoons ground cinnamon
½ teaspoon fine salt
½ teaspoon ground ginger
¾ teaspoon baking powder
¾ teaspoon baking soda
¾ cup buttermilk
1 egg
2 medium (2-3/4″ dia) (approx 3 per lb)s apples – peeled, cored, and cut into 1/2-inch chunks
Directions :
Preheat oven to 325 degrees F (165 degrees C). Butter the inside of an 8-inch glass baking pan.
Mix flour, brown sugar, oil, white sugar, 2 teaspoons cinnamon, salt, and ginger together in a large bowl. Transfer 1/2 cup of the mixture into a second bowl for the crumble topping; stir in remaining 2 teaspoons cinnamon.
Whisk baking powder and baking soda into the flour mixture.
Beat buttermilk and egg together in a measuring cup to combine. Pour into the large bowl of flour mixture; add apples. Stir until just blended and no pockets of flour remain. Pour mixture into the prepared pan; cover with the crumble topping.
Bake in the preheated oven until apples are tender and a toothpick inserted into the center comes out dry, 40 to 50 minutes.