Cookies that taste like banana bread AND are healthy enough for breakfast! You're welcome. This is a secret family recipe for chocolate chip cookies! Everyone who tries them begs for more. Enjoy!!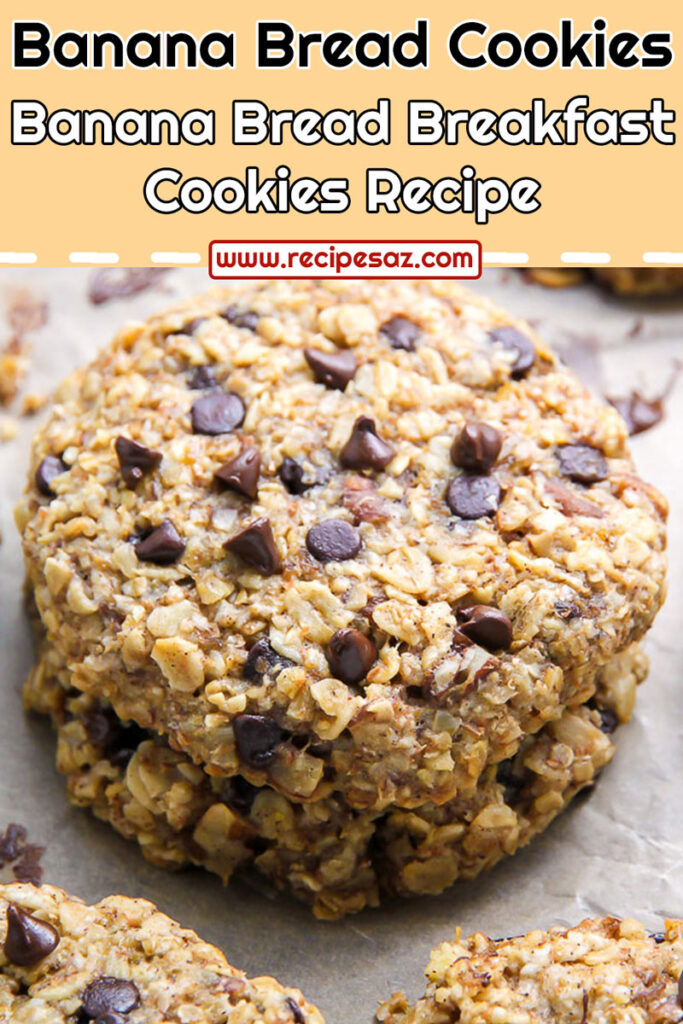 Ingredients :
4 tablespoons honey
3 and 1/2 tablespoons coconut oil, melted
2 large eggs, beaten
3/4 teaspoon vanilla extract
1/2 cup banana puree (see post for more on this)
3/4 cup old fashioned oats
1 and 1/4 cups instant oats
1/4 cup toasted wheat germ
1/2 cup walnuts, chopped
3/4 teaspoon cinnamon
1/4 teaspoon nutmeg
1/3 cup mini-chocolate chips, plus more for sprinkling (optional)
1/4 teaspoon salt
Instructions :
Line a large baking sheet with parchment paper; set aside.
In a large bowl combine the honey and melted coconut oil and whisk smooth. Add in eggs, one at a time, beating smooth after addition. Whisk in vanilla and banana puree. All at once add in both oats, wheat germ, walnuts, cinnamon, nutmeg, mini-chocolate chips, and salt; gently fold the dry ingredients into the wet ingredients just until evenly combined. Cover the bowl and chill for 1 hour and 30 minutes.
When you're ready to bake:
Preheat oven to 325 (F). Scoop 3 tablespoon sized potions of the mixture into your palm and roll it into a large ball. Press the cookie down onto the prepared sheet and using your palm flatten the cookie down to 1/4 inch (the cookies do not spread at all while baking); repeat with all cookie dough. Bake for 18 minutes. Sprinkle a few mini-chocolate chips on the top of each cookie right when they come out of the oven, if desired. Allow cookies to cool completely on the baking sheet before serving or transferring.