This is a hearty, filling meal that's full of flavor!
Ingredients
1 (12 ounce) package dry penne pasta
2 teaspoons olive oil
1 pound mild Italian sausage
1 cup chopped onion
1/2 cup white wine
1 (15 ounce) can tomato sauce
1 (14.5 ounce) can diced tomatoes with garlic
1 (6 ounce) can tomato paste
2 cups shredded mozzarella cheese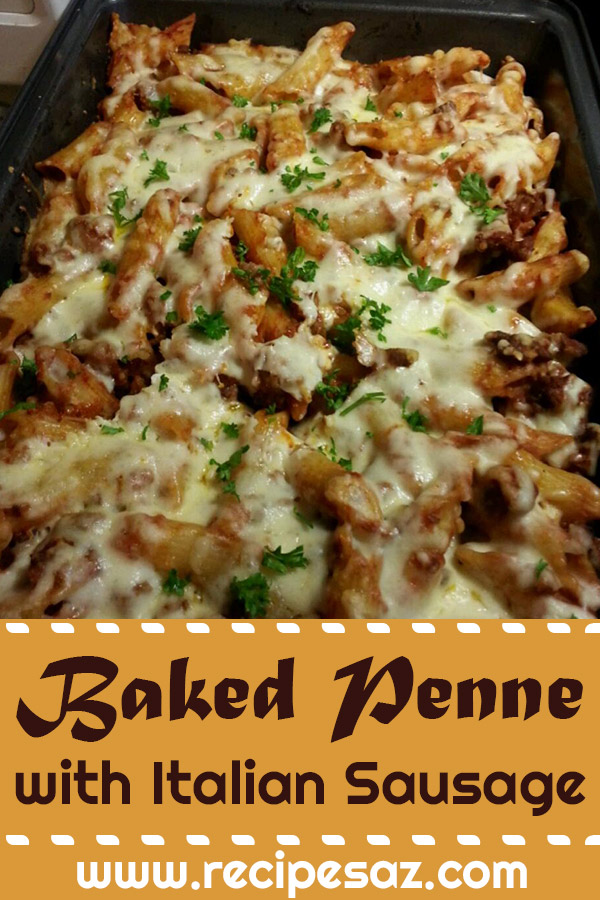 Directions
Preheat oven to 350 degrees F (175 degrees C). Bring a large pot of lightly salted water to a boil. Add pasta and cook for 8 to 10 minutes or until al dente; drain.
Heat oil in a large, deep skillet. Place sausage and onion in the skillet and cook over medium high heat until evenly brown. Drain excess fat. Pour in wine, and cook for 1 minute, stirring, to deglaze the pan. Stir in tomato sauce, diced tomatoes and tomato paste. Simmer for 10 minutes, stirring occasionally. Toss with cooked pasta, and place in a 9×13 inch baking dish. Sprinkle top with mozzarella.
Bake in preheated oven for 20 minutes, or until cheese is melted.