This egg casserole has a little zip to it due to the pepperjack cheese! A big hit at church brunches
Ingredients
1 pound pork sausage
1 (5.5 ounce) package seasoned croutons
1 1/2 cups shredded Cheddar cheese
1 cup shredded Swiss cheese
1 cup shredded pepperjack cheese
8 eggs
1 pint half-and-half cream
1 1/2 cups milk
1 1/2 teaspoons dry mustard
1 tablespoon minced onion
salt and pepper to taste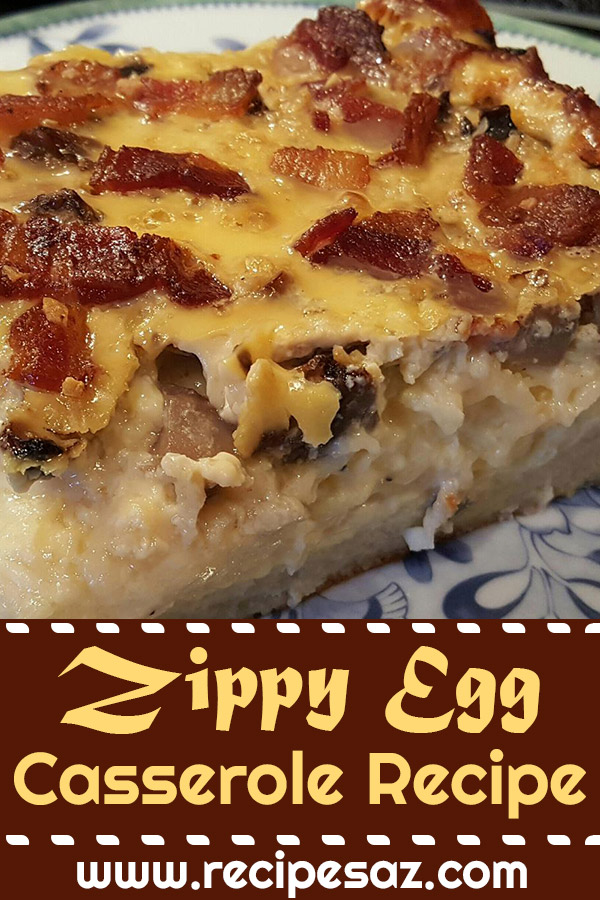 Directions
Place sausage in a large, deep skillet. Cook over medium-high heat until evenly brown. Drain, crumble, and set aside.
In a lightly greased 9×13 inch baking dish, arrange the croutons in a single layer. Layer with Cheddar cheese, Swiss cheese, and pepperjack cheese. Top with the cooked sausage.
In a large bowl, beat together the eggs, half-and-half, milk, mustard, onion, salt, and pepper. Pour into the dish over the sausage. Cover, and refrigerate overnight.
The next morning, bake in an oven preheated to 350 degrees F (175 degrees C) for 45 to 60 minutes. Let sit for 20 minutes before serving.