A nice way to use up some leftover blueberries.
Ingredients
2 cups frozen blueberries
1 lemon, zested and juiced, divided
2 tablespoons white sugar
2 tablespoons unsalted butter
2 tablespoons brown sugar
1/2 cup unsalted butter, softened
1/2 cup white sugar
2 eggs
1 1/2 teaspoons vanilla extract
1 1/4 cups all-purpose flour
1 3/4 teaspoons baking powder
1/2 teaspoon ground ginger
1 pinch salt
1/2 cup milk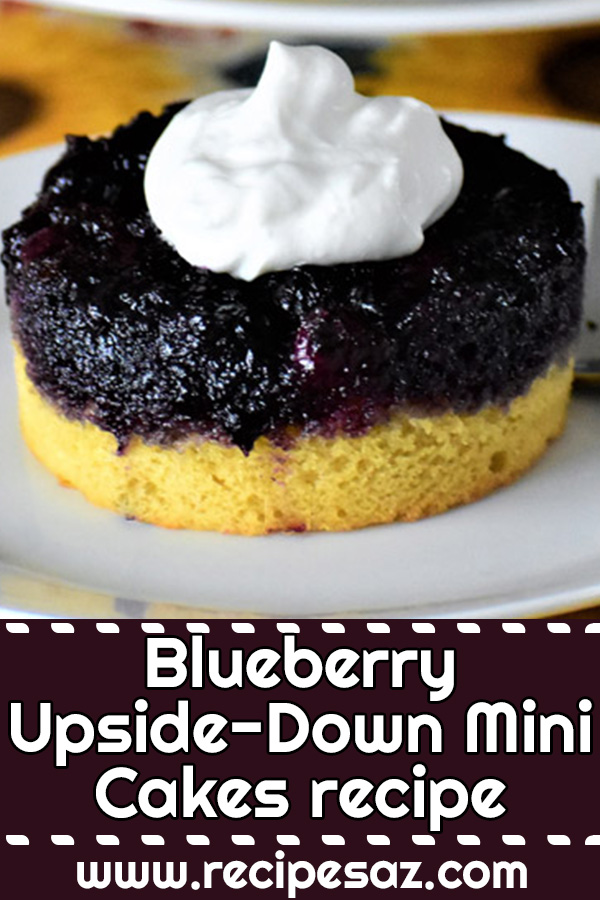 Directions
Preheat oven to 350 degrees F (175 degrees C). Butter six 4-inch ramekins and place in a 9×13-inch baking pan.
Mix blueberries, lemon zest, and 2 tablespoons white sugar together in a small bowl.
Microwave 2 tablespoons butter in a microwave-safe bowl until melted, about 30 seconds. Stir in brown sugar. Spread equal amounts into the bottom of each ramekin. Divide the blueberry mixture evenly into the ramekins.
Beat 1/2 cup butter and 1/2 cup white sugar in a large bowl using an electric mixer until fluffy. Add eggs 1 at a time, mixing after each addition. Mix in lemon juice and vanilla extract. Add flour, baking powder, ginger, and salt; stir until combined. Mix in milk. Spoon batter into the ramekins over the blueberry mixture.
Bake in the preheated oven until a toothpick inserted into the center comes out clean, 25 to 35 minutes.
Let cool in the ramekins for 5 minutes. Run a knife around the edges of the cakes; invert onto a plate.