Delicious for a brunch or weekend breakfast
Ingredients
8 ounces pork sausage
1 (10 ounce) package chopped frozen broccoli, thawed and drained
1 1/2 cups shredded Cheddar cheese, divided
1 cup ricotta cheese
8 eggs, lightly beaten

1/4 cup milk

1 teaspoon ground black pepper

1/2 teaspoon salt

1 roma (plum) tomato, thinly sliced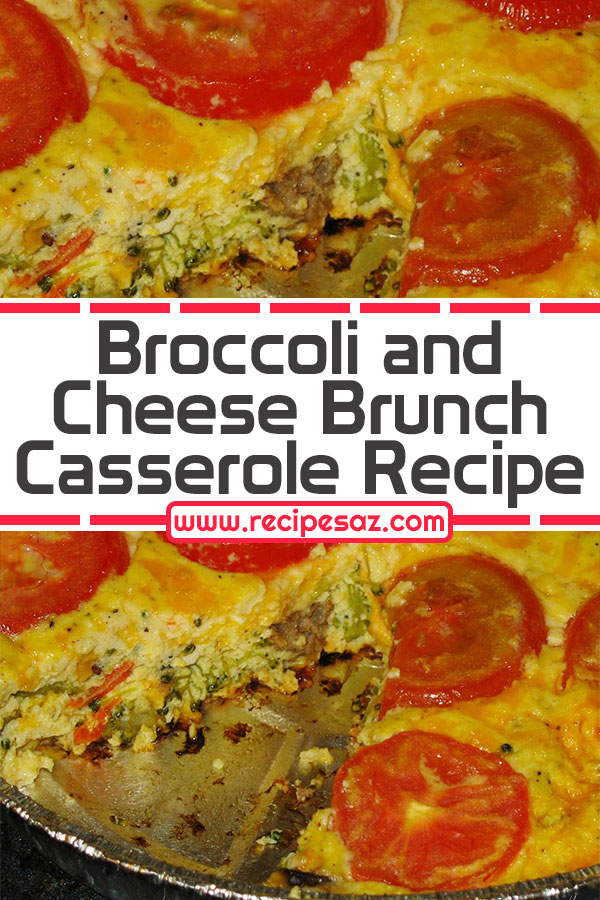 Directions
Place sausage in a large, deep skillet. Cook over medium-high heat until evenly brown. Drain, crumble, and set aside.
Preheat oven to 350 degrees F (175 degrees C). Lightly grease a 7×11 inch baking dish.
In a bowl, mix cooked sausage, broccoli, and 1/2 cup Cheddar cheese. In a separate bowl, mix 1/2 cup Cheddar cheese, ricotta cheese, eggs, milk, pepper, and salt. Spoon the sausage mixture into the prepared baking dish. Spread the Cheddar and ricotta mixture over the sausage mixture. Sprinkle with remaining Cheddar. Arrange tomato slices on top.
Cover with aluminum foil, and bake 30 minutes in the preheated oven. Uncover, and bake for an additional 15 minutes. Let stand for 10 minutes before serving.