A slightly sweet marinade that makes for the best tasting pork you will ever have.
Ingredients
1/4 cup soy sauce
1/4 cup packed brown sugar
2 tablespoons sherry
1 1/2 teaspoons dried minced onion

1 teaspoon ground cinnamon

2 tablespoons olive oil

1 pinch garlic powder

2 (3/4 pound) pork tenderloins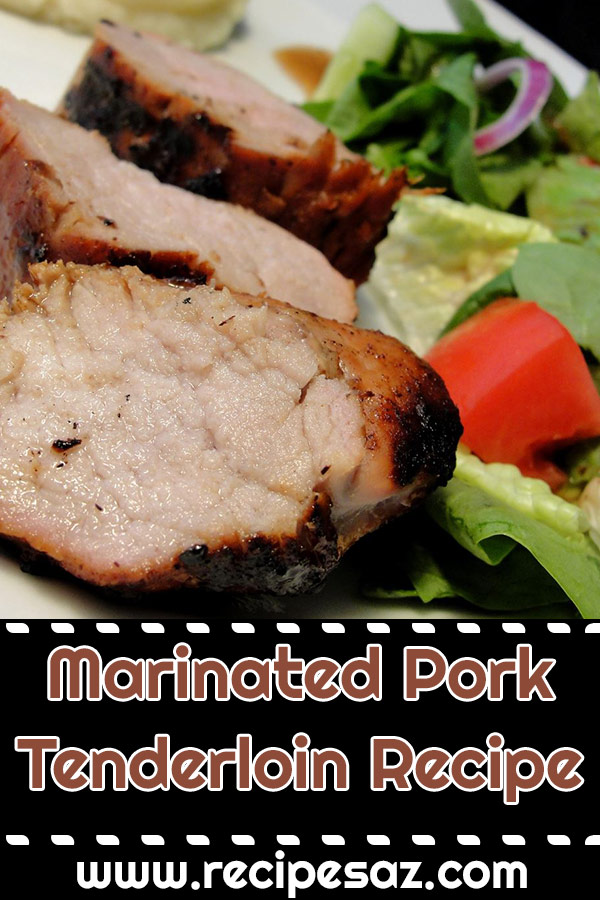 Directions
Place soy sauce, brown sugar, sherry, dried onion, cinnamon, olive oil, and a touch of garlic powder in a large resealable plastic bag. Seal, and shake to mix. Place pork in bag with marinade, seal, and refrigerate for 6 to 12 hours.
Preheat grill for high heat.
Lightly oil grate. Place tenderloins on grill, and discard marinade. Cook 20 minutes, or to desired doneness. Slice into medallions, and serve.