Even if you think you don't like asparagus you have to try this. It is a wonderfully easy quiche-like casserole to throw together for breakfast. This can be prepared the night before, covered, and put in the refrigerator overnight. Just be sure to allow extra cook time.
Ingredients
1 1/2 cups chopped cooked ham
1/2 cup chopped onion
1/4 cup chopped red bell peppers
1 (10 ounce) package frozen cut asparagus, thawed
8 eggs
2 cups milk

1 cup all-purpose flour

1/4 cup grated Parmesan cheese

3/4 teaspoon dried tarragon

3/4 teaspoon salt

1/2 teaspoon black pepper

1 cup shredded Cheddar cheese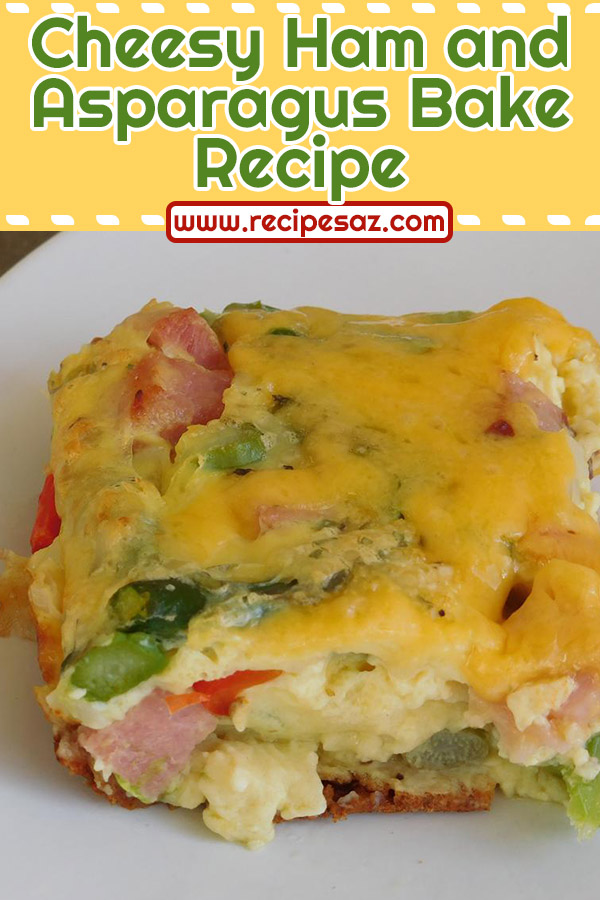 Directions
Preheat oven to 425 degrees F (220 degrees C). Lightly grease a 9×13 inch baking dish.
Mix the ham, onion, red bell peppers, and asparagus in the prepared baking dish. In a large bowl, beat together the eggs, milk, flour, Parmesan, tarragon, salt, and pepper. Pour over the ham mixture.
Bake 20 minutes in the preheated oven, or until a knife inserted in the center comes out clean. Sprinkle with Cheddar cheese. Continue baking 3 to 5 minutes, or until cheese is melted. Let stand 5 to 10 minutes before serving.