"Please let us know what you think if you ever try it at home , and don't forget to share it with your friends and family and also on social networks, this means a lot to us"
Some of the reviews from people who tried this Chicken Enchiladas recipe :
Jay : 
This recipe was wonderful! I am a college student so I divided it by 4 to cook just for myself and it turned out great. I also added chili peppers for a little extra kick. Very easy!
Amy :
I loved the enchiladas. They were very tasty. The one problem is they are a bit time consuming and make a bit of a mess, but it is well worth it. They are a regular in my house now.
Kellie :
Better than the enchiladas at any restaurant ( even the one rated #1 overall in our town ) . It is fast and delicious . My kids loved it too.
Melissa :
Real easy to make. Very flavorful. Tasted devine. Enchilada sauces are too much work for me and most canned sauces taste terrible. This turned out great. May want to skip adding water, though. Sauce was a little watery. I ended up adding the excess to the taco sauce on top. I did add cumin to the mix (it brings out the garlic flavor) and put more cheese inside. Will make it again soon.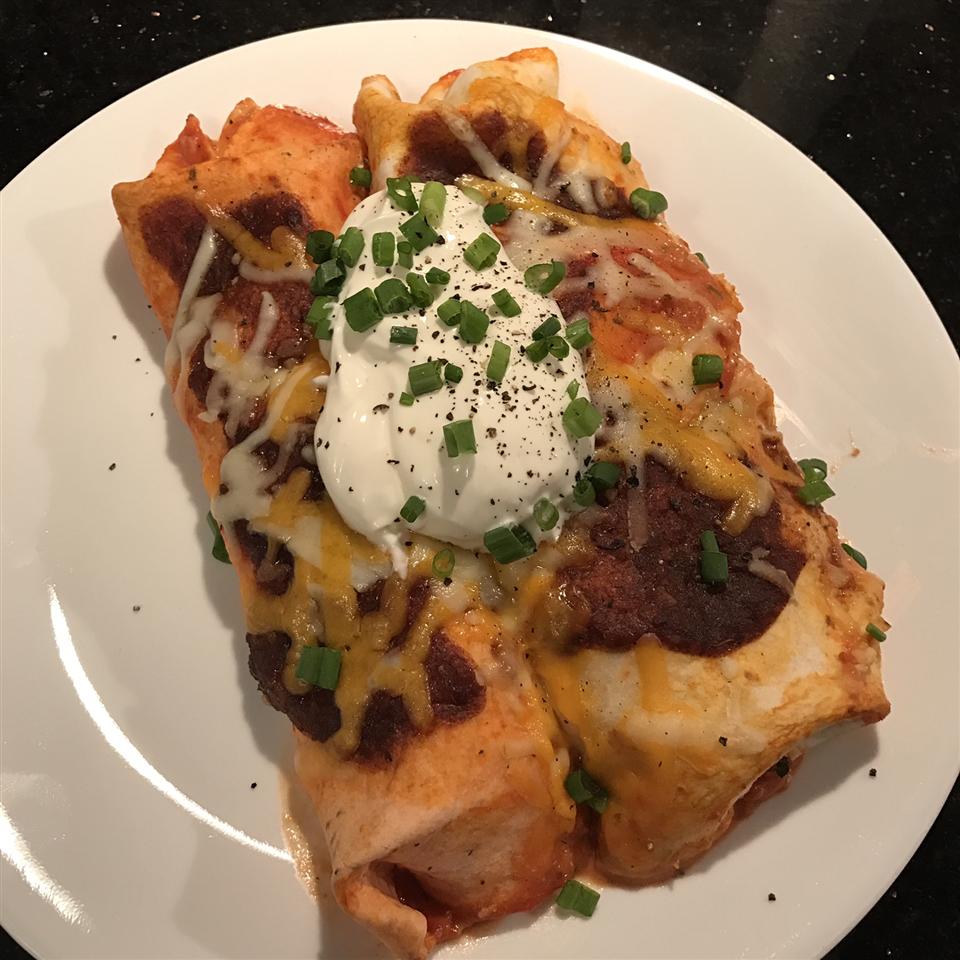 Use the Right Arrow to go to the next page that has the Ingredients and Directions