This is my all-time favorite kick-back recipe on a Sunday night. Ready in 25 minutes. This one's so easy, you won't even need a recipe after the first time you make it.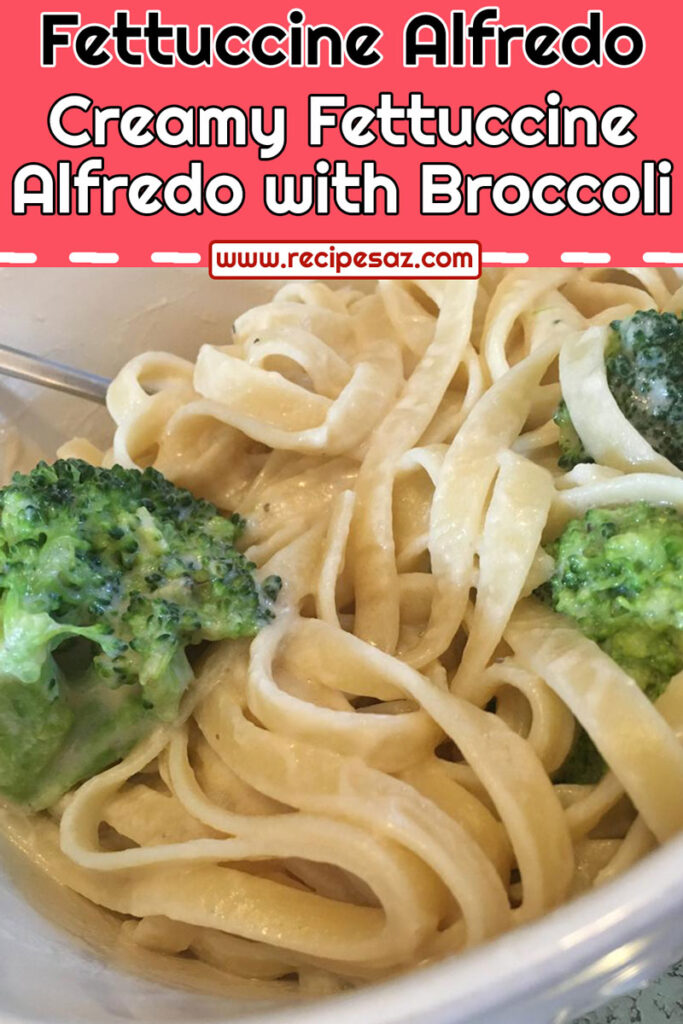 Ingredients :
2 cups broccoli
1 tablespoon salt
1 pound fettuccine pasta
1 (16 ounce) jar four-cheese Alfredo sauce (such as Classico®)
2 tablespoons butter
1 tablespoon ground black pepper
3 tablespoons grated Parmesan cheese (such as Kraft®), or more to taste
Directions :
Bring a pot of water to a boil. Cook broccoli in the boiling water until bright green and tender, 2 to 3 minutes. Drain.
Fill a large pot with water; add salt and bring to a rolling boil. Stir in fettuccine, bring back to a boil, and cook pasta, stirring 2 to 3 times using tongs, over medium heat until cooked through but still firm to the bite, about 10 to 12 minutes. Drain and return pasta to pot.
Mix broccoli, Alfredo sauce, butter, and black pepper into pasta using tongs. Transfer fettuccine Alfredo to a serving bowl and top with Parmesan cheese.