I received this recipe from a friend of mine and have used this for years. My family requests this one often. It's a light meal that everyone will enjoy. Serve with steamed rice.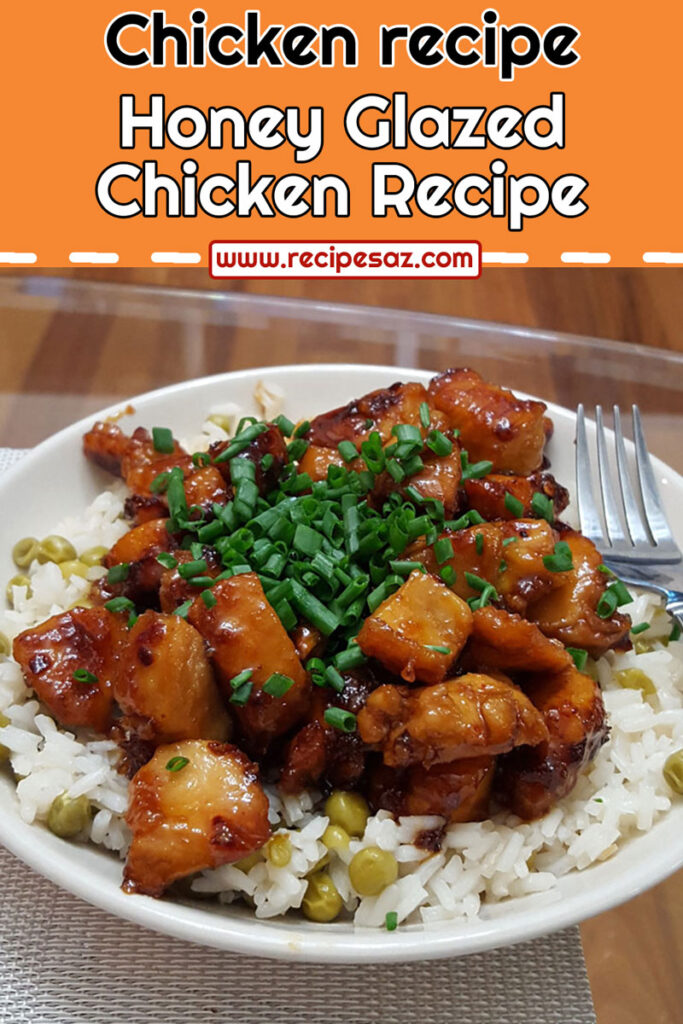 Ingredients :
¼ cup honey
2 tablespoons soy sauce
⅛ teaspoon red pepper flakes
1 ½ tablespoons olive oil
2 breast half, bone and skin removed (blank)s skinless, boneless chicken breast halves, cut into bite-size pieces
Directions :
Whisk honey, soy sauce, and red pepper flakes in a bowl.
Heat olive oil in a skillet over medium heat; cook and stir chicken in hot oil until lightly brown, about 5 minutes. Pour honey mixture into skillet and continue to cook and stir until chicken is no longer pink in the center and sauce is thickened, about 5 minutes more.