This makes a delicious French dip sandwich, perfect for the working mom! Nobody, not even teetotalers, have been able to detect the presence of beer in this recipe, but it adds a wonderful flavor! French fries make a great side dish, and they are good for dipping, too.
"Please let us know what you think if you ever try it at home , and don't forget to share it with your friends and family and also on social networks, this means a lot to us"
These are some of the reviews from people who tried The Easy Slow Cooker French Dip Recipe :
Rosemary :
so easy, but not "quick". Love this is the summer when the oven is not running, Use fresh bought bread at your local bakery. Yummy
Brenda :
This is the best french dip I have ever had. The beer makes all the difference! It can be prepared in a matter of minutes and then left to cook all day in the crockpot. excellent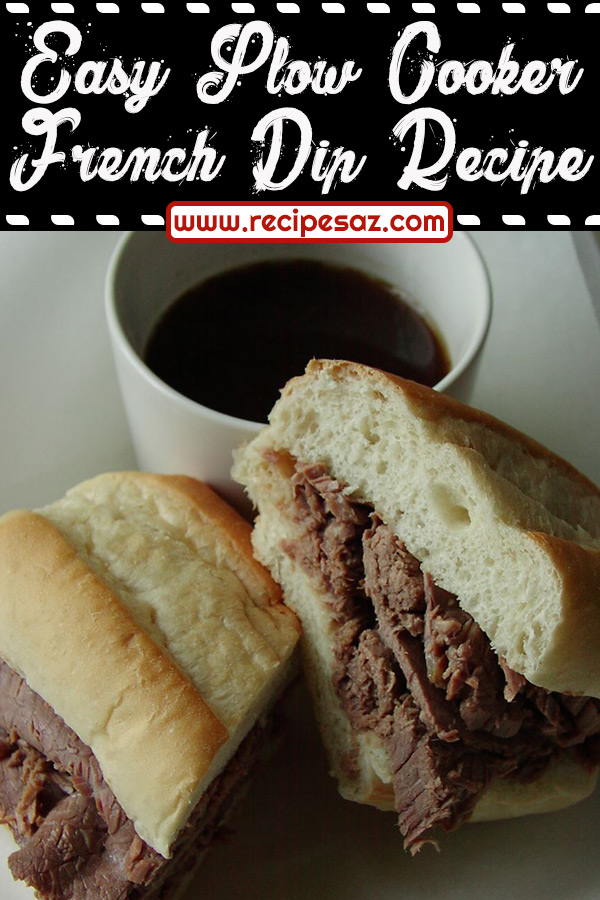 Ingredients
4 pounds rump roast
1 (10.5 ounce) can beef broth
1 (10.5 ounce) can condensed French onion soup
1 (12 fluid ounce) can or bottle beer
6 French rolls
2 tablespoons butter
Directions
Trim excess fat from the rump roast, and place in a slow cooker. Add the beef broth, onion soup and beer. Cook on Low setting for 7 hours.
Preheat oven to 350 degrees F (175 degrees C).
Split French rolls, and spread with butter. Bake 10 minutes, or until heated through.
Slice the meat on the diagonal, and place on the rolls. Serve the sauce for dipping.
Source : All Recipes