Traditional sweet potato recipe. It is usually served as a side dish.
It's been a long time coming, but the time is here- and I MUST share my recipe for some good old fashioned baked candied yams, soul food style! I refer to the baked candied yams as my soul food version, because these are the kind of candied yams that you would buy from an authentic soul food restaurant. These candied yams are so buttery, and tender. The practically melt in your mouth!
Although I uploaded a recipe for " The Best Candied Yams Ever" a few years ago, this recipe will give that recipe a run for it's money. Now don't get me wrong- both recipes are amazing. However, if you're looking for southern or soul food style candied yams, this is the recipe that you want. Also, these yams are actually easier to make because there are less cooking steps!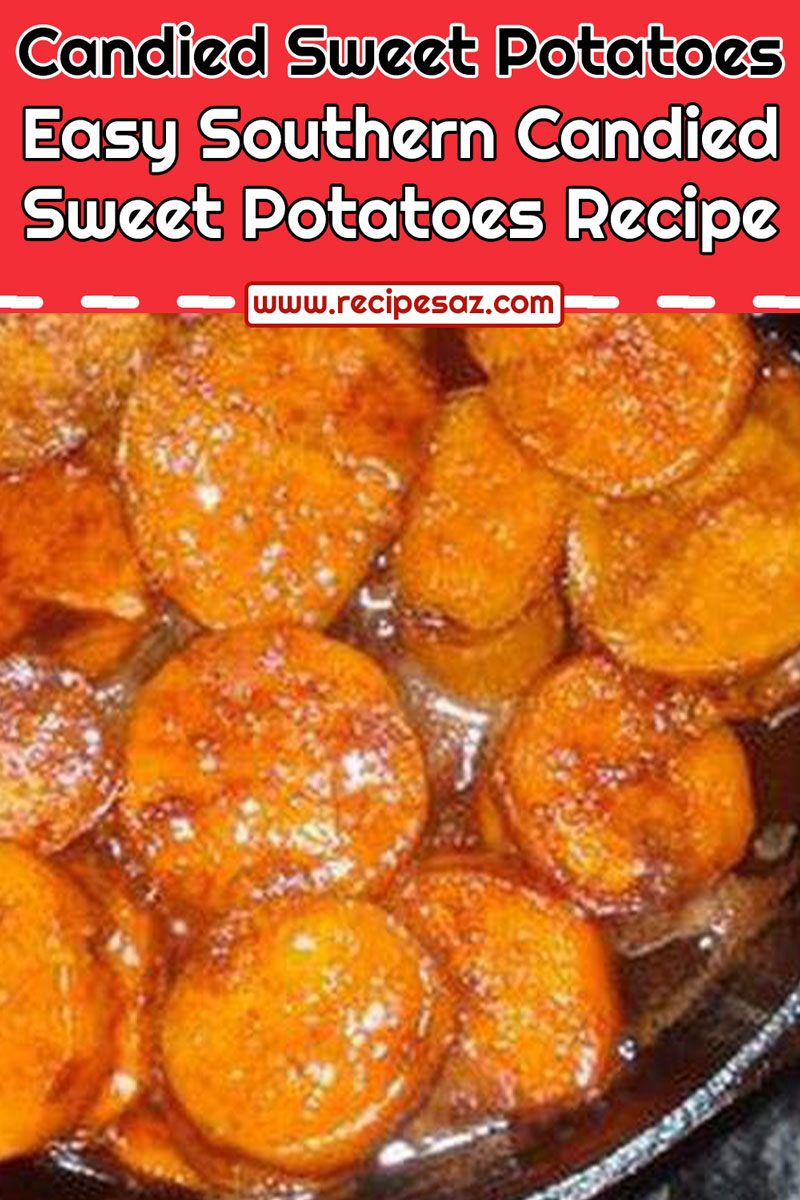 Ingredients :
2 lbs sweet potatoes peeled and sliced about 1/2 inch thick
½ tsp salt
½ cup butter
¾ cup packed brown sugar
½ cup white sugar
1 tsp cinnamon
½ tsp nutmeg
2 Tbsp orange juice
Instructions :
Preheat your oven to 350 degrees Fahrenheit.
Lay Sweet Potatoes flat in a 13×9 casserole dish. Sprinkle the sweet potatoes with salt. Set aside.
Melt your butter over medium-low heat in a heavy-duty saucepan. Add sugars, cinnamon, nutmeg, and stir until your butter has melted and your sugar has dissolved. Remove from heat and add the orange juice.
Pour the butter mixture over the sweet potatoes, making sure every single sweet potato is covered with the butter. Cover tightly with foil and place in your preheated oven.
Bake for 30 minutes with the foil on. After 30 minutes, remove the dish from the oven, remove foil and stir the sweet potatoes. Place back in the oven and bake uncovered for an additional 30 minutes or until the sweet potatoes are fork-tender.
Remove from the oven and allow the sweet potatoes to cool a bit. Serve and enjoy.