This family-friendly dinner comes together quickly on a busy weeknight, all in one skillet. As the eggs cook atop the rice, the rice forms an irresistible crispy layer on the bottom. Starting with purchased matchstick-cut carrots cuts down on prep work, and the slender pieces cook much more quickly than chopped carrots.
Ingredients
2 tablespoons toasted sesame oil
1 cup chopped green bell pepper
3/4 cup matchstick-cut carrots
1 cup chopped green onions, divided
1 cup cubed ham
2/3 cup frozen green peas, thawed

4 garlic cloves, minced

2 (8.5 ounce) packages Uncle Ben's(R) Ready Rice(R) Jasmine Rice

3 tablespoons reduced-sodium soy sauce

1 tablespoon unseasoned rice vinegar

4 large eggs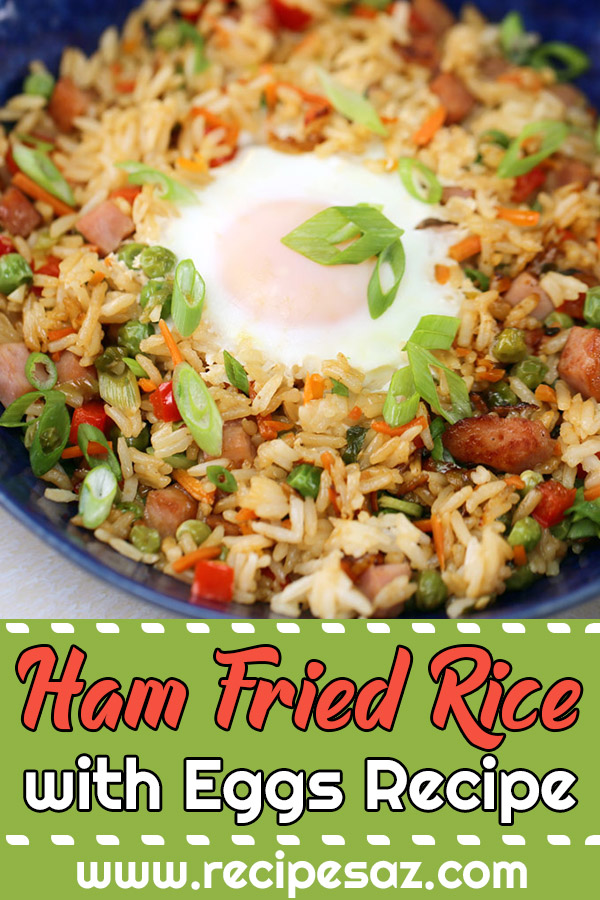 Directions
Heat oil in a large nonstick skillet over medium-high heat. Add bell pepper and carrots; saute 2 minutes. Add 3/4 cup green onions, ham, green peas, and garlic; saute 3 minutes.
Add unheated rice to skillet. Drizzle with soy sauce and vinegar; cook 3 minutes, stirring occasionally. Make 4 indentations in rice mixture; crack 1 egg into each indentation. Cover pan; cook until egg whites are set and yolks are cooked to desired degree of doneness, 5 to 7 minutes. Uncover and garnish with remaining 1/4 cup green onions.