This is a recipe that I put together, out of several different ones. It's very easy and very good.
Ingredients
3 cups all-purpose flour
3/4 teaspoon salt
1 teaspoon baking soda
2 cups white sugar
1 teaspoon ground cinnamon
1 cup chopped walnuts
3 eggs, beaten
1 cup vegetable oil
2 cups mashed very ripe banana
1 (8 ounce) can crushed pineapple, drained
2 teaspoons vanilla extract
1 cup flaked coconut
1 cup maraschino cherries, diced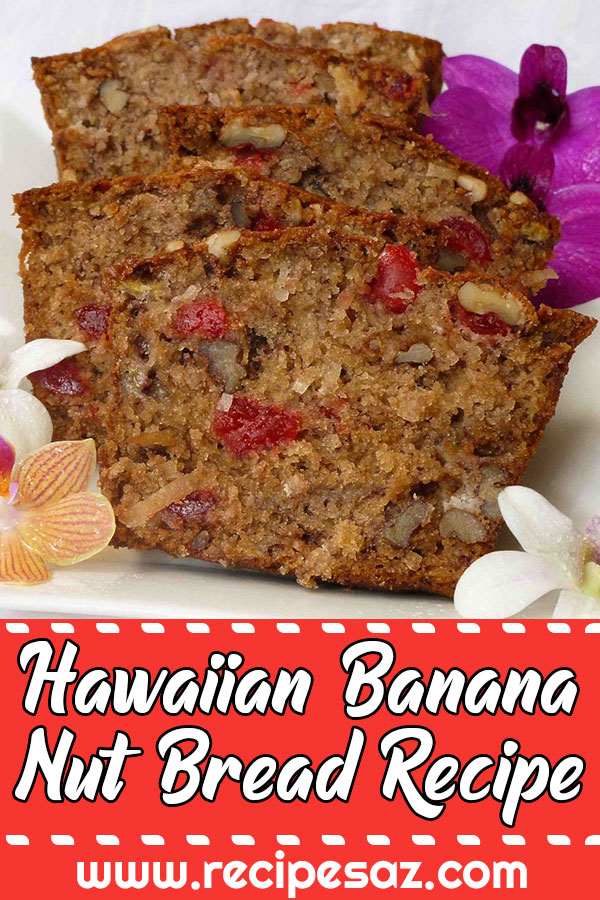 Directions
Preheat oven to 350 degrees F (175 degrees C). Grease two 9×5 inch loaf pans.
In a large mixing bowl, combine the flour, salt, baking soda, sugar and cinnamon. Add the walnuts, eggs, oil, banana, pineapple, vanilla, coconut and cherries; stir just until blended. Pour batter evenly into the prepared pans.
Bake at 350 degrees F (175 degrees C) for 60 minutes, or until a tooth pick inserted into the center of a loaf comes out clean. Cool in the pan for 10 minutes, then remove to a wire rack to cool completely.