Fresh basil is essential to get that fresh burst of flavor with a hint of sweet and sour in this dish. The ingredients are all on hand when my herb garden is in season! Add a salad and a favorite vegetable for a quick weeknight meal.
Ingredients
2 teaspoons olive oil
6 ounces chicken tenderloin strips
1/4 teaspoon salt
1/8 teaspoon freshly ground black pepper
2 tablespoons chopped fresh basil
1 1/2 teaspoons honey
1 1/2 teaspoons balsamic vinegar, or more to taste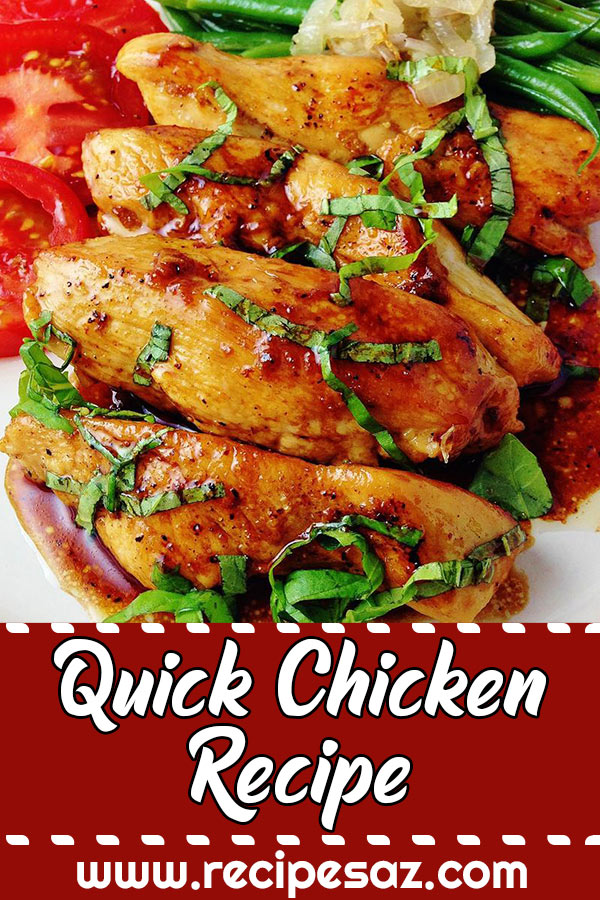 Directions
Heat olive oil in a nonstick skillet over medium-high heat. Season chicken with salt and pepper. Cook and stir chicken in the hot oil until chicken is no longer pink in the center, about 3 to 5 minutes. Stir basil, honey, and balsamic vinegar into chicken and cook for 1 more minute.