This cheesecake brownie recipe is for people on the keto diet or anyone with a sweet tooth, for that matter.
Ingredients
Cheesecake Layer:
1 cup cream cheese, softened
1/4 cup stevia powder
1 egg
1 teaspoon vanilla extract
Brownie Layer:
1/2 cup unsalted butter
1/2 cup stevia powder
1/3 cup cocoa powder
1/2 teaspoon salt
2 eggs
1/3 cup almond flour
Directions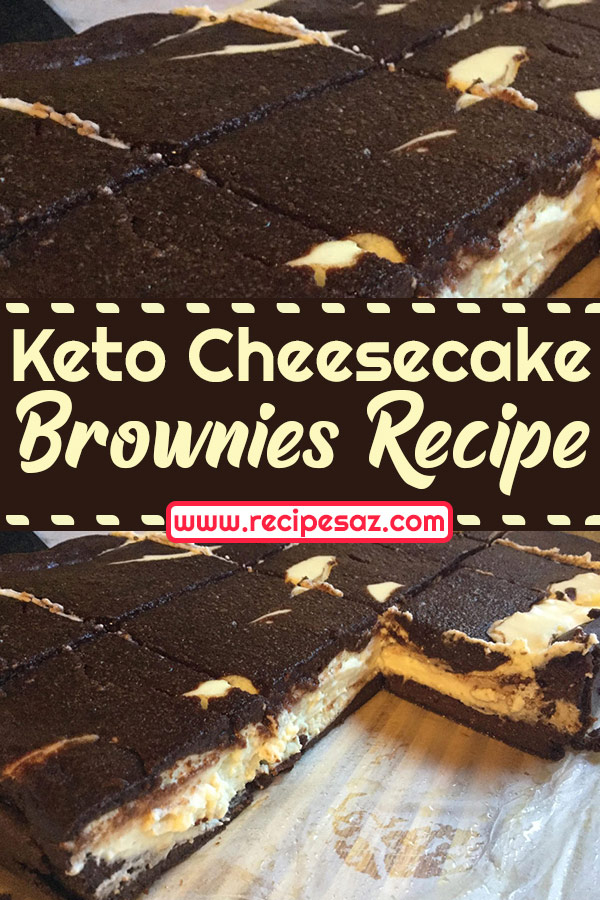 Preheat the oven to 350 degrees F (175 degrees C). Line an 8-inch square pan with parchment paper.
Mix cream cheese and stevia together in a bowl using an electric mixer until creamy smooth. Mix in egg and vanilla extract until fully combined.
Bring a saucepan of water to a simmer. Top saucepan with a heatproof bowl large enough to stay above the water. Combine butter, stevia, cocoa powder, and salt in the bowl. Cook and stir until melted and fully combined, 1 to 3 minutes. Remove from heat and cool until bowl is safe to handle. Whisk in 1 egg at a time, stirring vigorously, until mixture becomes pudding-like. Add almond flour and continue to whisk brownie mixture until blended.
Pour 2/3 of the brownie mixture into the bottom of the prepared baking pan. Add cream cheese mixture. Top with dollops of remaining brownie mixture and use a knife to create a swirled design.
Bake in the preheated oven until set but still slightly jiggly, about 25 minutes. Cool before serving.