This is a healthy take on the traditional no bake cookies. So good and good for you! I am always asked for this recipe every time I make them. They are a hit with the kids and the adults, and always go quick! I store them in the freezer because I think they taste best frozen, but not necessary.
"Please let us know what you think if you ever try it at home , and don't forget to share it with your friends and family and also on social networks, this means a lot to us"
These are some of the reviews from people who tried the No-Bake Energy Bites Recipe :
Anna :
These are so great! The best part about a recipe like this is you can switch it up to your liking. I used coconut, pecans, etc. I throw some of it in the blender and make the pieces smaller just as a family preference.
Christina :
Easy to make and oh so good!!! I didn't have crunchy peanut butter and used creamy and it was great! My kids (me too) really enjoyed eating this energy balls.The key is the mini semi-sweet chocolate chips. They give it that extra chocolately crunch and it is a perfect compliment with the peanut butter. Can't wait to make these balls again!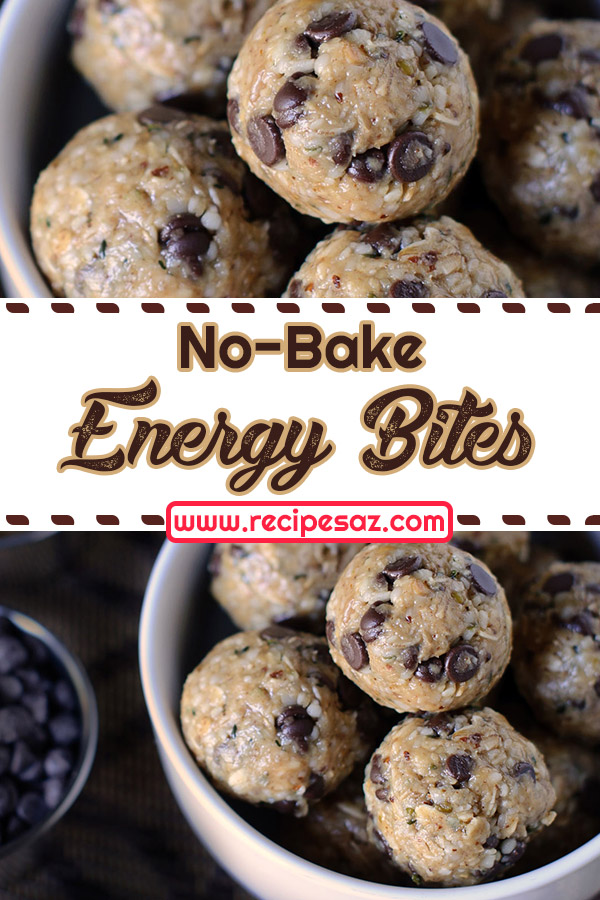 Ingredients :
1 cup rolled oats
1/2 cup mini semi-sweet chocolate chips
1/2 cup ground flax seed
1/2 cup crunchy peanut butter
1/3 cup honey
1 teaspoon vanilla extract
Directions :
Combine oats, chocolate chips, flax seed, peanut butter, honey, and vanilla extract together in a bowl; form into balls using your hands. Arrange energy bites on a baking sheet and freeze until set, about 1 hour.
Source : All Recipes