This is by far the best apple dessert I've ever tasted! The topping tastes just like an oatmeal cookie. It's the perfect combination of crunchy, chewy cookie and buttery soft apples. Great dessert for a party or family gathering (double the recipe in a 9×13-inch baking dish) or to make just for yourself on a chilly evening. Simply delicious.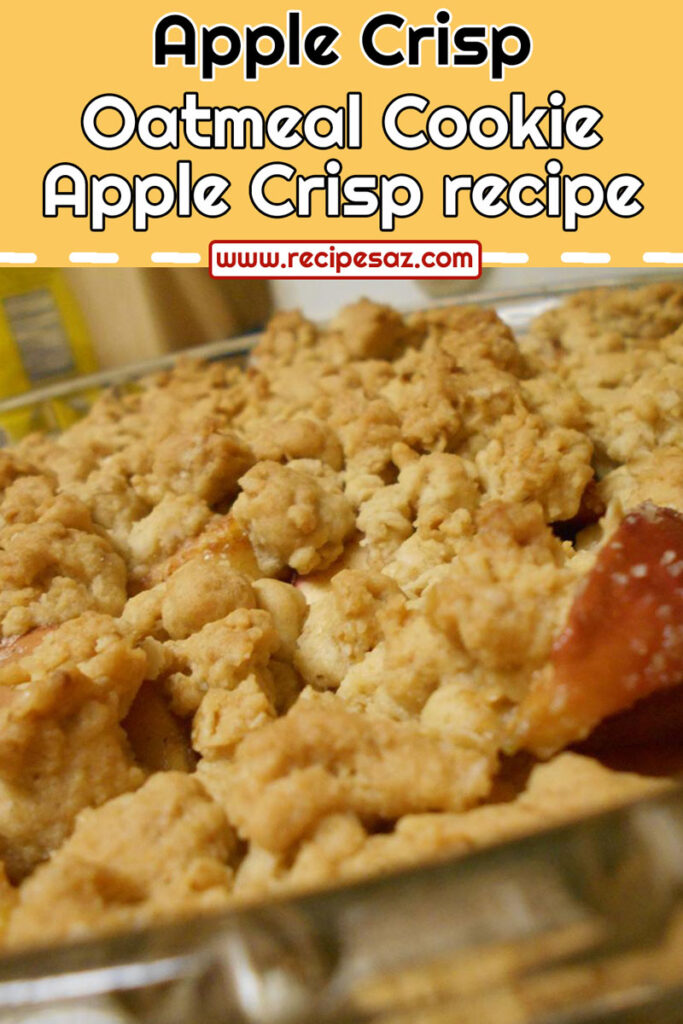 Ingredients :
Filling:
6 cups peeled and sliced apples
½ cup white sugar
1 tablespoon all-purpose flour
1 teaspoon ground cinnamon
¼ teaspoon salt
Topping:
¾ cup old-fashioned rolled oats
¾ cup all-purpose flour
¾ cup brown sugar
½ teaspoon baking soda
¼ teaspoon baking powder
½ cup butter, melted
Directions :
Preheat oven to 350 degrees F (175 degrees C).
Mix apples, white sugar, 1 tablespoon flour, cinnamon, and salt together in a bowl; spread into an 8-inch square baking dish.
Combine oats, 3/4 cup flour, brown sugar, baking soda, and baking powder together in a separate bowl; add butter and mix until crumbly. Crumble topping evenly over apple filling using your hands.
Bake in the preheated oven until topping is lightly browned, 30 to 40 minutes.