Just like adding a pinch of salt to dessert recipes makes them even sweeter and more delicious, the addition of pepper in this cookie really makes the chocolate even more chocolaty. The cookies aren't really spicy, but you can definitely tell something strange and wonderful is happening.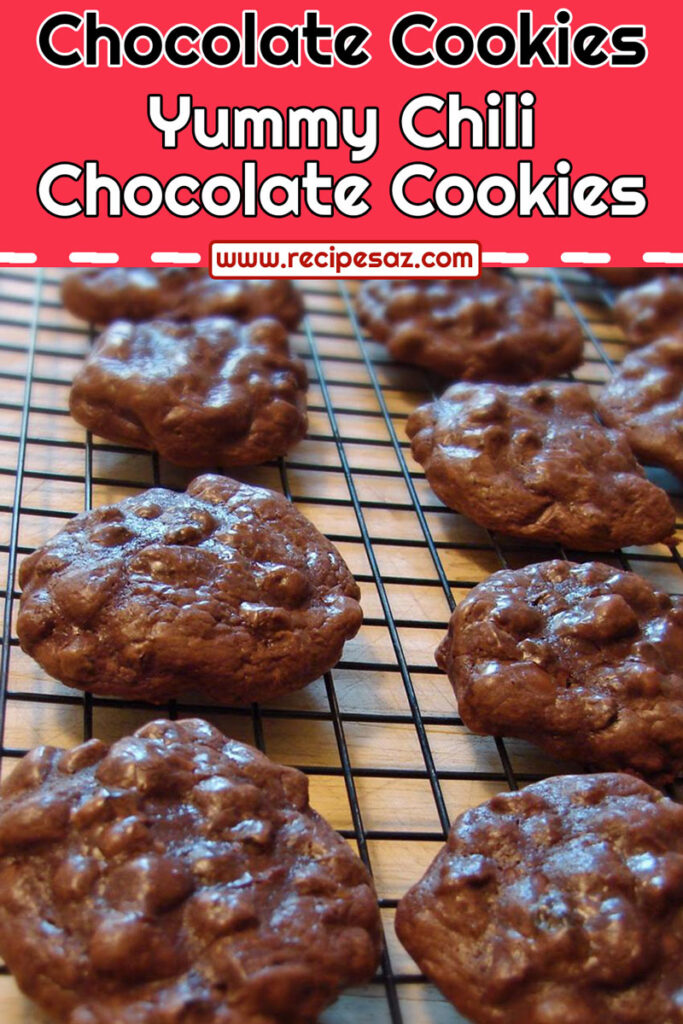 Ingredients :
½ cup dried currants
2 tablespoons coffee flavored liqueur (such as Kahlua®)
4 ounces unsweetened chocolate
2 ounces bittersweet chocolate
3 tablespoons unsalted butter
½ cup all-purpose flour
½ teaspoon freshly ground black pepper
¼ teaspoon baking powder
¼ teaspoon salt
⅛ teaspoon ground cinnamon
⅛ teaspoon cayenne pepper
¾ cup sugar
2 medium (blank)s eggs
2 teaspoons vanilla extract
1 cup dark chocolate chips
Directions :
Preheat oven to 350 degrees F (175 degrees C).
Line two baking sheets with parchment paper or silicone baking mats.
Heat currants and coffee liqueur in a saucepan over low heat until it begins to simmer, about 2 minutes. Remove from heat and set aside.
Combine unsweetened chocolate, bittersweet chocolate, and butter in bowl. Place bowl on top of a saucepan filled with 1-inch of water set over low heat. Stir chocolate mixture occasionally until melted, about 5 minutes. Remove from heat and set aside.
Mix flour, black pepper, baking powder, salt, cinnamon, and cayenne pepper in large bowl and set aside.
Whisk sugar and eggs in a small bowl until light, fluffy, and pale yellow, about 5 minutes. Slowly whisk in vanilla and melted chocolate mixture.
Fold flour mixture into sugar and chocolate mixture until combined.
Stir in dark chocolate chips and liqueur-soaked currants.
Drop spoonfuls of cookie dough 2 inches apart onto prepared baking sheets.
Bake in the preheated oven until cookies are almost set, about 12 minutes.
Remove from the oven and leave on baking sheets to cool, 5 minutes.
Transfer to cooling rack and allow to finish cooling, 5 minutes.