I have been making these delicious cookies for my family for 15 years, they love the pecan and cardamom flavor.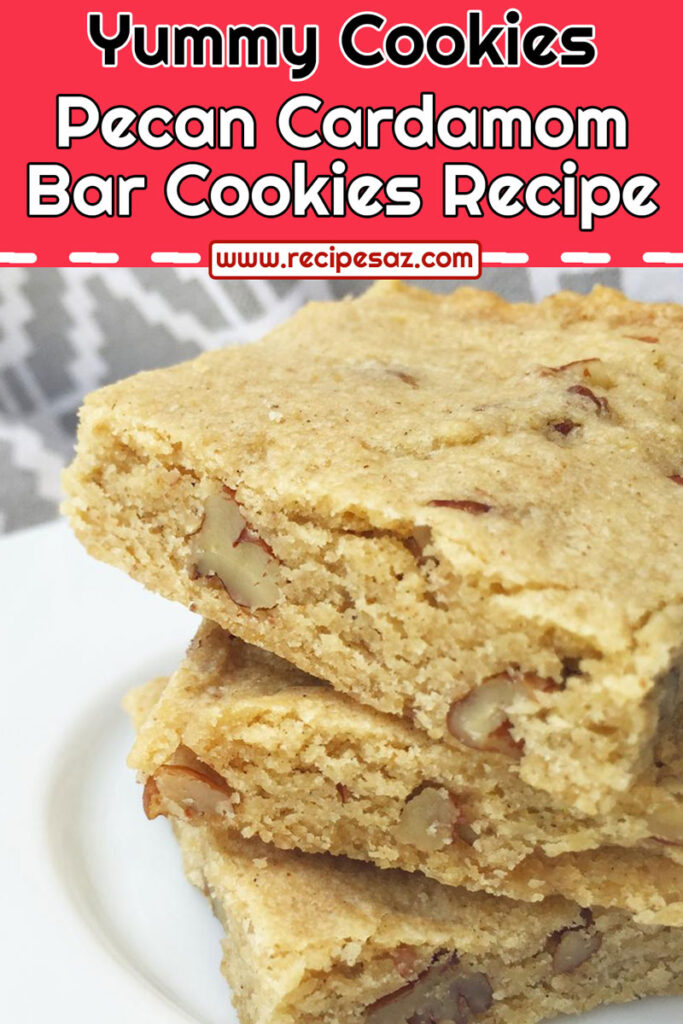 Ingredients :
1 cup butter, softened
½ cup white sugar
½ cup packed brown sugar
1 egg, separated
1 tablespoon vanilla extract
2 cups all-purpose flour
1 tablespoon cardamom
¾ teaspoon salt
⅓ cup chopped pecans
1 ½ tablespoons Butter
1 cup confectioners' sugar
½ teaspoon vanilla extract
1 tablespoon milk, or as needed
Directions :
Preheat the oven to 275 degrees F (135 degrees C). Grease a 10×15 inch jellyroll pan.
In a large bowl, cream together 1cup of butter, white sugar and brown sugar until light and fluffy. Mix in the egg yolk and 1 tablespoon of vanilla. Combine the flour, cardamom and salt; stir into the batter until it forms a soft dough. Spread evenly in the prepared pan. Brush the top with egg white and sprinkle pecans over the top.
Bake for 1 hour in the preheated oven. Prepare the frosting while the cookies bake.
Melt the remaining butter in a saucepan over low heat until it starts to brown. Remove from the heat and stir in confectioners' sugar until smooth. Stir in enough milk to achieve a drizzling consistency. Drizzle frosting onto the bars when warm. Cool, then cut into bars.