This recipe is not only easy but healthy and tasty! Paleo, gluten-free and dairy-free!
Ingredients
4 (4 ounce) fillets salmon
salt and ground black pepper to taste
1/2 cup pecans
3 tablespoons pure maple syrup
1 tablespoon apple cider vinegar
1 teaspoon smoked paprika
1/2 teaspoon chipotle pepper powder
1/2 teaspoon onion powder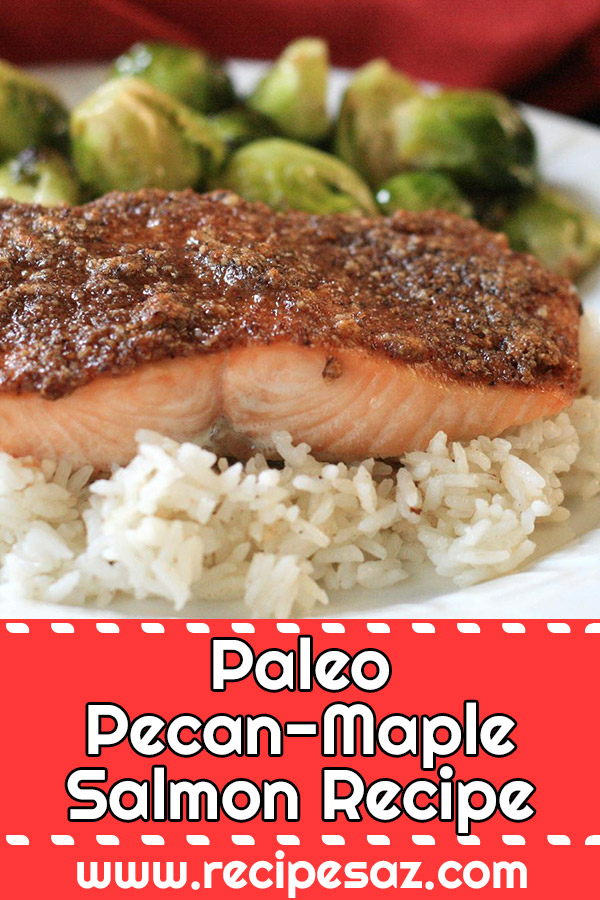 Directions
Place salmon fillets on a baking sheet and season with salt and black pepper.
Combine pecans, maple syrup, vinegar, paprika, chipotle powder, and onion powder in a food processor; pulse until texture is crumbly. Spoon pecan mixture on top of each salmon fillet, coating the entire top surface. Refrigerate coated salmon, uncovered, for 2 to 3 hours.
Preheat oven to 425 degrees F (220 degrees C).
Bake salmon in the preheated oven until fish flakes easily with a fork, 12 to 14 minutes.