Kids love it, grown-ups love it…this pumpkin bread is hard to beat!
My grandmother clipped this pumpkin bread recipe from a magazine over 50 years ago, and it is my most-cherished family recipe. One of my clearest childhood memories is baking the loaves with my mom and then carting them off to every neighborhood potluck and holiday party. Now I bake this pumpkin bread with my own kids and it's just as wonderful today as it was back then. It's easy to make — just a bit of mixing and stirring, pop it in the oven, and, in about an hour, you'll have a house smelling of sweet autumn spices and two scrumptious, pumpkiny loaves.
This is the original recipe from my grandmother's recipe box; as you can see, it has seen its share of spills!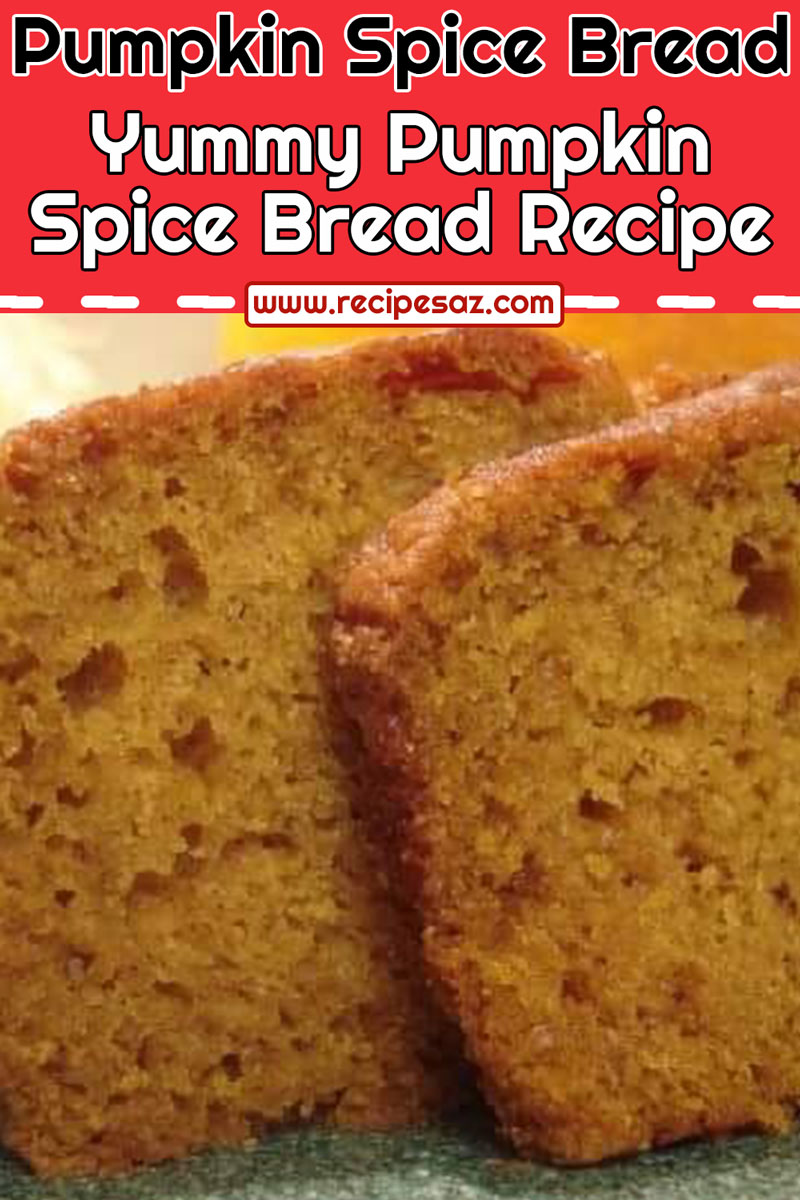 Ingredients :
Makes 2 loaves
2 cups canned pumpkin
3 cups sugar
1 cup water
1 cup vegetable oil
4 eggs
3 1⁄3 cups all-purpose flour
2 teaspoons baking soda
2 teaspoons cinnamon
1 teaspoon salt
1 teaspoon baking powder
1⁄2 teaspoon nutmeg
3⁄4 teaspoon ground cloves
Directions :
Heat oven to 350.
in a large mixing bowl, combine pumpkin, sugar, water, vegetable oil and eggs.
Beat until well mixed.
Measure the flour, baking soda, cinnamon, salt, baking powder, nutmeg and cloves into a separate bowl and stir until combined.
Slowly add the dry ingredients to the pumpkin mixture, beating until smooth.
Grease two 9 x 5 inch loaf pans and dust with flour.
Evenly divide the batter between the two pans.
Bake for 60-70 minutes or until a toothpick inserted in center comes out clean.
Cool for 10-15 minutes, then remove from pans by inverting onto a rack and tapping the bottoms.
Slice and serve plain, buttered, or with cream cheese.