Whip up an Italian classic in just 30 minutes with our Quick Risotto-Style Rice Chicken recipe. Dig into a creamy mix of chicken, peas and mushrooms topped off with grated parmesan cheese.
Ingredients
2 tablespoons I Can't Believe It's Not Butter!(R) Spread, divided
1 pound boneless, skinless chicken breasts, cut into bite-size pieces
1 (10 ounce) package sliced fresh mushrooms
2 cups milk

1 (5.6 ounce) package Knorr(R) Rice Sides(TM) – Chicken

1 cup frozen green peas

1/3 cup sour cream

3 tablespoons grated Parmesan cheese, divided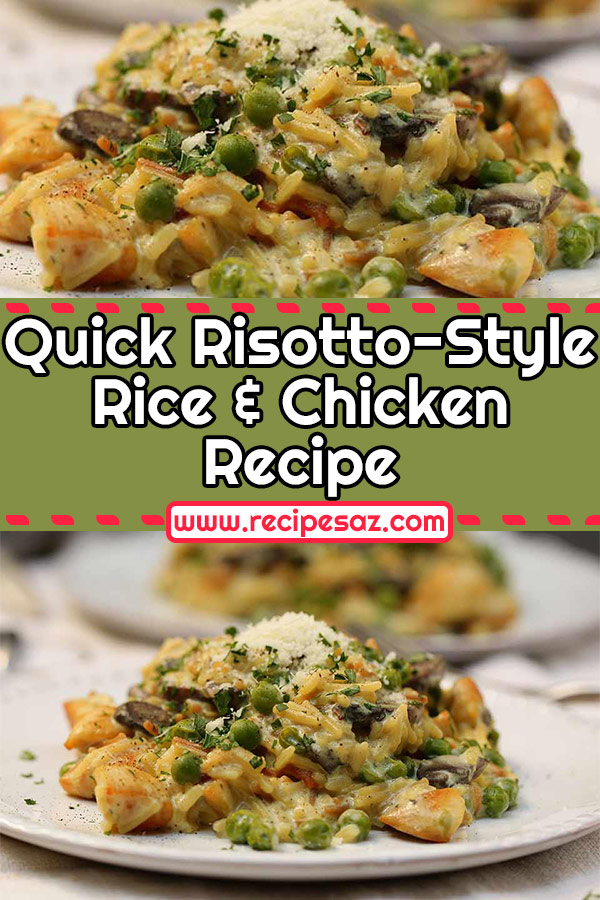 Directions
Melt 1 tablespoon Spread in large nonstick skillet over medium-high heat and cook chicken, stirring occasionally, until chicken is thoroughly cooked, about 5 minutes. Remove chicken and set aside.
Melt remaining 1 tablespoon Spread in same skillet and cook mushrooms, stirring occasionally, until golden, about 5 minutes. Add milk, Knorr(R) Rice Sides(TM) – Chicken flavor and peas and prepare according to package directions.
Stir in chicken, sour cream and 2 tablespoons Parmesan cheese; heat through. Serve sprinkled with remaining Parmesan cheese. Garnish, if desired, with chopped parsley and cracked black pepper.